Florida DMV Authorized Permit Exam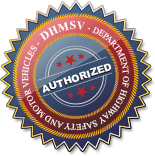 $29.95*
Order Now
*$2.95 State of Florida Reporting Fee
Upon completion of your TLSAE Course your next step in getting your Driver's Permit is to complete the DMV Exam, which can now be completed online, without having to go to the DMV. This exam is divided into two, 20-question sections covering both Road Rules and Road Signs(strong this). All first-time drivers must complete both the TLSAE course and the DMV Exam to receive their Learner's Permit.
Please remember that all first time drivers in the state of Florida are required to also complete a 4-hour drug and alcohol course. We have driver training packages which provide you all of the required Florida driving courses and exams.
Lowest Price Traffic School has been providing Florida DMV approved and authorized first time driver training for more than 10 years. We have trained over 2 million drivers throughout the state. Enroll today and get your Florida license with the top provider.
Important DHSMV Announcement: Before you can receive your learner's license, you will need a parent or guardian to sign an affidavit at the driver's license office verifying that you lawfully completed the exam online; if you are 18 or over, you will not be eligible to take the exam online. The eligible ages for the online driver license exams are 14, 15, 16, and 17.