Pass Your DMV Test the 1st Time - Guaranteed!
Are you getting your Florida learner's permit or driver's license for the first time?
Prepare from the DMV Exam online! Don't spend hours studying the DMV Handbook when you can study online with our Guaranteed DMV Prep Course.
It's like having the answers BEFORE you take the DMV Exam!
Easily learn the answers to the Road Signs and Road Rules Tests, plus get detailed explanations.
Money-back guarantee. Complete our prep course and you will pass your DMV written exam your first time or we'll refund your money for the cost of the course!
Get the Learner's Permit Package and Save 29%
Our Learner's Permit package includes all of the coursework required to obtain your permit.
New drivers are required to take the Florida Traffic Law & Substance Abuse (TLSAE) course before taking the DMV written test. With you get this package, you can take this required course online, then take a practice DMV exam that will prepare you to pass the test the first time - guaranteed. Once you complete the practice exam, you'll proceed to the official DMV written exam online. All of this can be completed online in just one day.
*Plus State of Florida Assessment Fee & Processing Fee, and/or ADLTS Fee as applicable More Info
Our Package for Parents & New Drivers
Parents can now be fully involved in this exciting time for teens. Our Ultimate Value Package offers extras for parents that can help prepare your child for the dangers of driving.
See Full Package Details
Order Now Ultimate Value Package - Your Price: $69.95
*Plus State of Florida Assessment Fee & Processing Fee, and/or ADLTS Fee as applicable More Info
DMV Handbook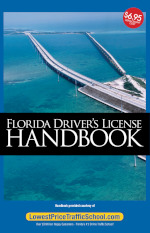 Exclusive provider of the Official Florida Driver Handbook, 2003-2011. You can put your trust in us to provide a quality Driver's Ed course too!
Our experts are here to help
(800) 729-1997
Express Shipping
Take Your Course Today and Get Your Certificate in Hours!
Customer Satisfaction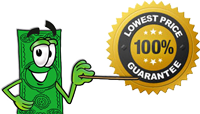 Click for Reviews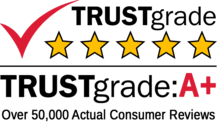 Reviews
New Driver Resources
COURSEWORK & INFO
FOR PARENTS
MORE INFO