8-Hour Driver Improvement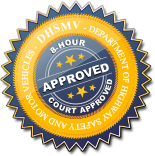 $59.95
Register Now
If you've been referred by your court or have been ordered by a Florida Judge to complete an 8-Hour Driver Improvement class, or if you've received a second ticket in the last 12 months, then this is the State-Approved course for you.
Successful completion of our 8-Hour Driver Improvement course ensures:
You'll fulfill your legal obligation
You'll retain your license & driving privilege
At LowestPriceTrafficSchool.com we're proud to provide Florida drivers with a simple and efficient learning experience. This traffic school course can be completed entirely online in the comfort of your own home, or wherever you can find a computer and an internet connection.
Our 8-Hour Driver Improvement Course also includes:
Free Completion Certificate Delivery
Free Customer Service
Unlimited log-ins and log-outs
We also offer course in the following lengths to fulfill your court-ordered obligation: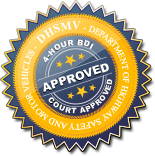 4-Hour Basic Driver Improvement
$5.94*
Register Now
Learn More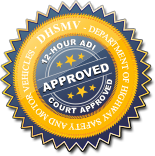 12-Hour Advanced Driver Improvement (ADI)
$99.00
Register Now
Learn More
*Plus State of Florida Assessment Fee & Processing Fee, Credit/Debit Card Convenience Fee, and/or ADLTS Fee as applicable