4-Hour Traffic School
(Basic Driver Improvement - BDI)

$5.94*
Register Now
4-Hour Traffic School
Basic Driver Improvement (BDI)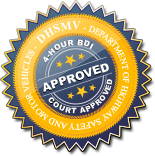 $5.94*
Register Now
If you've received a traffic ticket and want to keep the points off your record or if you were court ordered to take a basic driver improvement course (traffic school) due to a traffic ticket or any other reason, you've come to the right place! We offer an online 4-hour BDI course perfect for fulfilling your Florida traffic school requirements.
Successfully completing our 4-hour traffic school (BDI) course will ensure:
You keep the points off your record**
You keep your insurance rates from going up**
You maintain a Safe Driver status
Plus, it's the SHORTEST COURSE approved by Florida law!
Learn More
*Plus State of Florida Assessment Fee & Processing Fee & Compliance Fee, and/or ADLTS Fee as applicable More Info
**Pursuant to Florida Statute 318.14(9)
8-Hour Traffic School
(Court Ordered Driver Improvement)

$59.95*
Register Now
8-Hour Traffic School
Intermediate Driver Improvement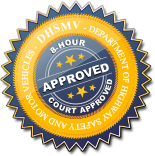 $59.95
Register Now
If a Florida judge or court has ordered you to take an 8-hour Driver Improvement course because you have received a second traffic ticket in 12 months or for any other reason, this is the right course for you.
Successfully completing the online 8-hour Driver Improvement Course ensures:
Fulfillment of your legal obligation
You get to keep your driving privileges and license
You won't get the points assessed if approved and withheld by the Court
Learn More
12-Hour Traffic School
(Advanced Driver Improvement - ADI)

$99.00*
Register Now
12-Hour Traffic School
Advanced Driver Improvement (ADI)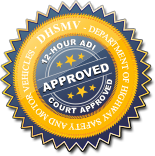 $99.00
Register Now
If you've had your Florida driver's license suspended due to excessive point or any other reason, you may be ordered to take the 12-hour Advanced Driver Improvement course from a State-Approved Florida traffic school. Whether you're a habitual traffic offender or you've been ordered by the court to take the 12-hour course for another reason, you've come to the right place.
Learn More about Hardship License Requirements
After successfully completing our online 12-hour ADI Course, you will ensure:
You're legal obligations are fulfilled
You'll be able to obtain a hardship license
You will fulfill the requirements for license reinstatement
Learn More
Florida Traffic School Directory by City
At LowestPriceTrafficSchool.com, we provide Florida's leading 100% online traffic school. Our driving school is approved in all 67 Florida counties by the Florida Department of Highway Safety & Motor Vehicles (DHSMV, also know as the DMV). Below you will find an easy-to-use Florida Traffic School Directory. Just click the links and you will find helpful information about the different Florida traffic school courses and how to deal with traffic tickets in your specific city.
Here are some merchant reviews from past customers sharing their overall shopping experience.