4-Hour Basic Driver Improvement (BDI)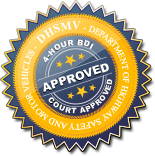 $5.94*
Register Now
Not sure about going online?
We also offer a Video/DVD Traffic School as well as Classroom Traffic School at convenient locations throughout the State of Florida.
If you currently hold a Florida Driver's License, or if you have received a traffic ticket in the state of Florida, or if you've received a court order to take a basic driver improvement course, then you've come to the right place!
Successful completion of our 4-Hour BDI course ensures:
You'll avoid points on your record**
You won't get an insurance rate increase**
Your Safe Driver status will be maintained
At LowestPriceTrafficSchool.com we're happy to provide Florida drivers with an easy and efficient learning experience. This course can be completed online in the comfort of your own home, or anywhere you can find a computer with an internet connection.
Our 4-Hour BDI Course also includes:
Free Completion Certificate Delivery
Free Customer Service
Unlimited log-ins and log-outs; Our Course Saves Your Place so take the course at YOUR convenience.
*Plus State of Florida Assessment Fee & Processing Fee, and/or ADLTS Fee as applicable More Info
**Pursuant to Florida Statute 318.14(9)
We also offer course in the following lengths to fulfill your court-ordered obligation: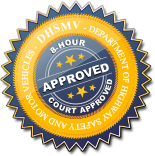 8-Hour Driver Improvement
$59.95
Register Now
Learn More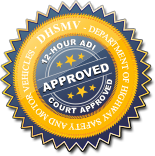 12-Hour Advanced Driver Improvement (ADI)
$99.00
Register Now
Learn More
Here are some merchant reviews from past customers sharing their overall shopping experience.