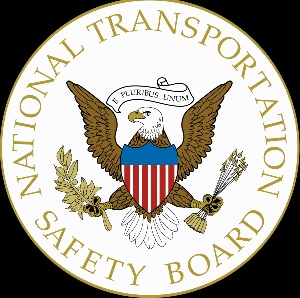 Distracted Driving Top Priority For NTSB
January 21, 2015
The National Transportation Safety Board ( NTSB ) has come out with its list of top safety priorities and, given the nature of the agency's work, the top pick may be a bit surprising but, for safety experts, it shouldn't be a surprise at all.
The NTSB is the federal agency known by most Americans as the agency that investigates aircraft crashes and, most often without any living witnesses, are tasked with finding the cause of the crash. However, the NTSB's mission isn't limited to aircraft incidents. The NTSB's mission is to ensure the safety of any type of transportation including; aircraft, ships, trains, and motor vehicles.
It's the motor vehicle side side of the NTSB's work that that is drawing the most attention in this year's list of top priorities. The top item among their list of safety priorities for 2015 is distracted driving.
According to the website Distraction.gov:
3,328 people were killed in distraction-affected crashes in 2012.
An estimated 421,000 people were injured in motor vehicle crashes involving a distracted driver, this was a nine percent increase from the estimated 387,000 people injured in 2011.
At any given daylight moment across America, approximately 660,000 drivers are using cell phones or manipulating electronic devices while driving, a number that has held steady since 2010.
Five seconds is the average time your eyes are off the road while texting. When traveling at 55 mph, that's enough time to cover the length of a football field blindfolded.
To compare; worldwide, there were 459 fatalities as a result of aircraft related incidents in 2013 according to the Geneva-based Bureau of Aircraft Accidents Archives. In 2013 the US had a total of 224 aircraft related fatalities including those aboard the aircraft and people on the ground.
If the US had experienced an aircraft related fatality rate equal to the number of distracted driving deaths, people would stop flying. It's no wonder then that the NTSB needs to place its top priority on the problem of distracted driving.
Read more: NTSB 2015 MOST WANTED LIST OF TRANSPORTATION SAFETY IMPROVEMENTS