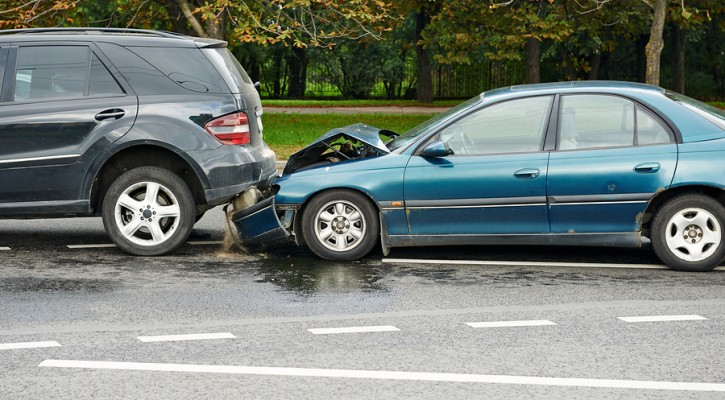 Vehicles equipped with front crash prevention systems are less likely to rear end other vehicles according to the first study of its kind conducted by the Insurance Institute for Highway Safety (IIHS).
While front crash prevention systems, also known as automatic braking or collision avoidance systems have been around for a few years, they've primarily been available only as an option on higher end model cars. There hadn't been enough of them in use to show any trends until recently when IIHS researchers used data from police reported front end crashes to compare the same model vehicles equipped with front crash prevention systems and those without.
According to the data, front crash prevention systems that included automatic braking reduced the number of rear end collisions by about 40 percent. Those vehicles with collision avoidance warning alone reduced the number of crashes by about 23 percent. The number of crashes resulting in injury to vehicle occupants was also greatly reduced.
The study's authors said that if all vehicles were equipped with automatic braking systems, there would have been 700,000 fewer rear end crashes in the US in 2013. Overall, that number represents approximately 13 percent of all police reported crashes.
Those vehicles with automatic braking reduce the number and severity of crashes by:
Automatically applying the brakes in time to avoid the crash completely, or
Slowing the car enough to lessen the degree of damage or injuries.
A survey last year showed that American consumers would rather have collision avoidance  systems than wireless technology in their new cars and the National Transportation Safety Board (NTSB) put out a transportation system wish list that included front crash prevention systems as standard rather than optional equipment in new vehicles.
This past October, ten vehicle manufacturers announced that they would soon start including front crash prevention and automatic braking systems as standard equipment on all new vehicles sold in the US. Once that starts to happen, we can expect to see a significant decline in motor vehicle crashes as the newly equipped vehicles hit the road. Until then, we'll still have to depend on our incredibly slow brains to pay attention to the road ahead and avoid distractions.
Read more: Crashes avoided – Front crash prevention slashes police-reported rear-end crashes