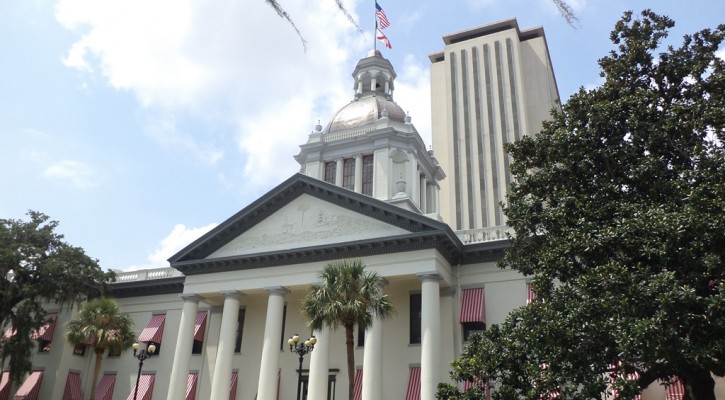 Traffic Safety Bills Considered By Florida Legislature
March 17, 2015
Several new traffic safety bills are being considered by the Florida legislature's 2015 session currently underway in Tallahassee. Proposals for new laws and revisions of current traffic safety laws by both the senate and the house are making their way through various committees. These proposed traffic safety bills, if passed and signed into law, will have a significant impact on Florida drivers.
Texting while driving – The current law bans texting while driving but it is a secondary offense, meaning that a texting driver can only be issued a ticket for texting if he or she is seen texting while committing another primary offense such as speeding or running a red light.
HB1 Would remove the provision that makes texting a secondary offense making it a primary offense, meaning a driver can be stopped and ticketed for texting alone, and would enhance penalties for texting in a school zone or school crossing.
Cell Phones – Currently, there are no prohibitions on the use of cell phones while driving for any driver.
HB 17 Would prohibit the use of cellular telephones & other electronic communications devices by drivers in school zone or school crossing or on school district property.
HB 191 Would prohibit use of cellphones or any other type of mobile telecommunications device (wireless telephone, computer, or other electronic device used to access the facilities of a communications service) by drivers under the age of 18.
Vulnerable road users – Last year the legislature passed a law calling for higher penalties for drivers who injure or kill vulnerable road users (pedestrians, cyclists, motorcyclists, horseback riders).
Combined S/HB 231 Revises provisions relating to the rights & safety of vulnerable users of public rights-of-way; prohibits assault of bicycle riders; revises provisions for careless driving; provides penalties for specified infractions contributing to bodily injury of vulnerable users.
SB 908 Revises provisions relating to the passing of a vehicle; prohibiting passing and turning in front of a vulnerable user in an unsafe manner; prohibiting harassing, taunting, or throwing an object at a person riding a bicycle; providing criminal penalties; requiring traffic law and substance abuse education courses to include instruction on traffic laws relating to rights and safety of vulnerable users
SB 1376 Provides criminal penalties for a person who commits a moving violation that causes serious bodily injury to, or causes the death of, a vulnerable road user; requiring that the person pay a specified fine, serve a minimum period of house arrest, and attend a driver improvement course, etc.
Drinking and driving – Current law provides for harsher penalties for a second or subsequent DUI conviction within a 75 year period. Last year the legislature passed a law authorizing judges to require ignition interlock devices for first time DUI offenders.
HB-289 and SB 598 – Boating under the influence (BUI) Provides that conviction for BUI be recorded in person's driving record; provides that convictions for BUI are considered prior convictions for DUI; provides that conviction for BUI be reported to DHSMV; provides that convictions for DUI are considered prior convictions for BUI.
HB 1117 and SB 1192 – Authorizes court to order transdermal monitoring device or treatment program in lieu of ignition interlock device.
School Buses – Current law in all 50 states require drivers to stop for school buses loading and unloading students.
HB 487 Known as "Gabby's Law for School Bus Stop Safety"; revises penalties for failure to stop vehicle upon approaching school bus that displays stop signal.
Non-criminal traffic offenses – Non-criminal traffic offenses normally do not carry the threat of jail.
SB 1254 – Would provide criminal penalties for certain noncriminal traffic infractions that cause serious bodily injury or death to a person, etc.