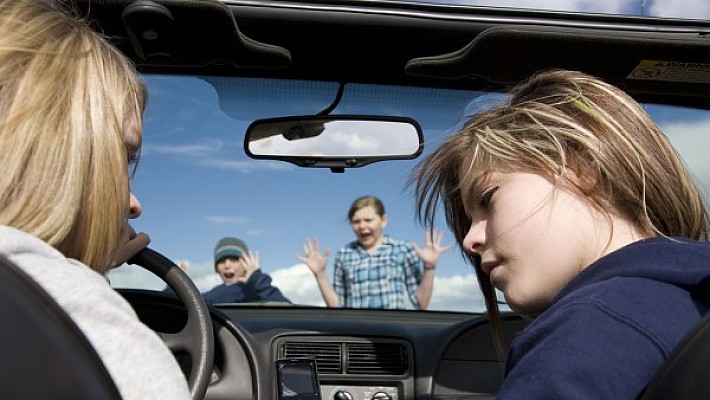 Florida 'Texting While Driving' Ban Now in Effect
December 7, 2013
Following public outcry for anti texting and driving legislation, Florida has now jumped aboard that ship. On Tuesday, October 1, Governor Rick Scott signed SB 52 into law. The bill, which was championed by Senator Nancy Detert, has taken the past four years to be signed into law.
Under SB 52, Florida now joins the majority of states in the U.S. in adopting this type of legislation. As a secondary offense, however, drivers must be stopped for a separate traffic offense prior to being ticketed for texting and driving.
"As a father and a grandfather, texting while driving is something that concerns me when my loved ones are on the road," said Scott. "The 100 days between Memorial Day and Labor Day are known as the deadliest days on the road for teenagers."
Teenagers are not the only ones texting and driving, though. A 2012 study conducted by the AA Foundation for Traffic Safety found that two-thirds of drivers admitted to reading a text or email while driving. Some advocates, however, feel that the new legislation does not go far enough, due to texting becoming a "secondary offense."
"It's too weak," explained Steve Augello from Spring City, whose daughter was killed by a distracted driver. "A $30 fine? A teenager that works in McDonalds could afford a $30 fine, so it's not going to make too much of a difference."
"I think a year of secondary enforcement is good," said Senator Maria Sachs. "This will begin to change the culture, but I feel that it really should be a primary ban."
The Florida seat-belt law was signed into law in 1986 as a secondary offense, but it wasn't until 23 years later that more restrictions were place on drivers. In a 2009 bill, sponsored by Representative Irving Slosberg, which gave police the authority to stop and ticket motorists for not wearing seat belts.
Slosberg has based his legislative career on traffic safety, and also feels that the punishment attached to the bill is too lax. Slosberg claims that the bill was gutted by powerful lawmakers in three camps: people who do not like police, those who proudly text and drive (they exist?), and people with libertarian political leanings.
"[This] started off as a primary [offense, but] turned out to become a secondary offense," said Slosberg. "You can text in traffic jams, you can text at red lights, it's only $30 for a ticket, and police cannot even confiscate cell phone records unless you kill or seriously injure someone."
Last year in Florida, there were over 4,500 accidents associated with distracted driving via the use of electronic devices. Of these crashes, there were 255 crashes directly linked to texting, though many feel that the actual number caused is much higher.