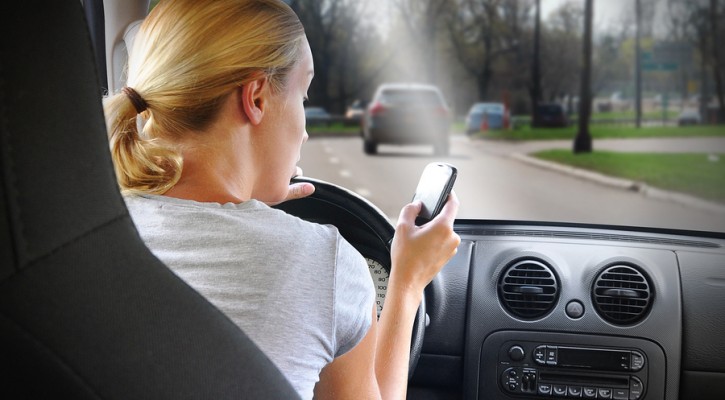 Which states have the highest texting and driving fines?
December 30, 2013
Though fatal car crash rates seem to be on the decline, texting and driving ultimately remains a national health issue. However, fatal car crashes as a result of cell phone use (texting, talking, or even reaching for your phone) are definitely increasing. This is supported by the fact that the main cause of death among teen drivers is texting, and not drinking. As a result of the harrowing figures associated with texting and driving, 46 states have decided to pass legislation banning the action, yet fines differentiate throughout the country.
States and their accompanying fines
If you live in California, a maximum penalty for a first-time offender could remain as low as $20, while the State of Alaska will cite you for $10,000 and a year in prison. In a simple twist, some states do not allow officers to pull over a motorist solely for cell phone use, but will allow them to cite the driver on top of another penalty. Some other states that impose hefty fines are Maine, Indiana, and Oregon ($500 each), as well as Utah ($750). Other states with fines $100 and up include: Georgia ($150), Mississippi ($100), North Carolina ($230), Virginia ($125), West Virginia ($100), Nebraska ($200), Washington ($125), Wisconsin ($400), Minnesota ($135), North Dakota ($100), Michigan ($100), Ohio ($150), New York ($243), Pennsylvania ($140), Louisiana ($175), and Hawaii ($200).
States with little or no fine incurred
Some states are a bit behind schedule in dealing with this issue, as states like, South Carolina, Arizona, Montana, and South Dakota currently do not have a ban on the action. States such as, Texas, Oklahoma, New Mexico, Alabama, and Missouri place bans solely on new drivers or bus operators when it comes to texting and driving. This is quite shocking, for an article found on motherjones.com claims that there are 660,000 drivers using phones or electronic devices during any given time of the day! Though 95 percent of drivers claim that texting and driving is obscenely dangerous, only 35 percent have admitted to reading a text while driving within a 30 day period. Surely the states that are lacking anti-texting legislation will be on board soon, for their crash rates are much larger than those with the bans.
What can be done?
To avoid texting and driving fines, you simply need to not text and drive. As contrite or "played out" as it may sound – it is not worth it! For more information on statistics regarding texting and driving, simply visit itcanwait.com, which is a great anti-texting-and-driving campaign that has garnered a majority of the public's attention. So be safe out on the road over this holiday season; you don't want that text to be your last.