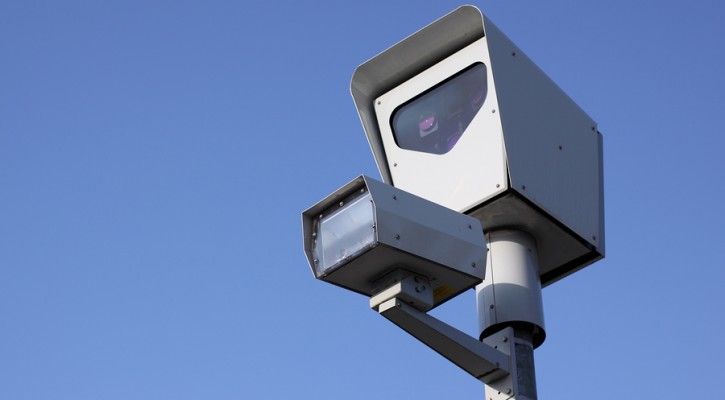 Speed Cameras And Driver Behavior
September 29, 2015
We have often spoken about driver behavior as the issue behind the dangerous conditions on America's roads. While many want to blame bad roads, restrictive laws, and "other" drivers, the problems on our roads all boils down to individual driver behavior. Even the worst of roads can be driven safely if drivers adjust their behavior to adapt to road conditions and, while we can't always do anything about the other driver's behavior, the way we adjust our driving behavior can help protect us from those other drivers.
The problem in adjusting driver behavior is that many drivers, who are in fact dangerous drivers, see their driving behavior as good and everyone else as dangerous. For example, many drivers don't see speeding as a big problem because they feel they have complete control of their vehicle and can handle any situation. What they fail to see is that speeding reduces the time they have to react to an emergency situation and increases the crash forces. Speeding is directly responsible for approximately one-third of all the traffic fatalities in the US every year.
In that kind of situation, the only thing that can change a driver's behavior is some sort of outside influence that forces them to adjust. A recent study by the Insurance Institute for Highway Safety (IIHS) found one place where that has happened.
In 2007, Montgomery County, MD installed speed cameras on residential roads with speed limits of 35 mph or less and in school zones. The program has grown over the years to include 56 fixed cameras, 30 portable cameras and 6 mobile speed vans.
Six months into the program, the number of drivers exceeding the speed limit by more than 10 mph had fallen on roads where the cameras were located. After seven years, the study shows that the cameras have reduced the incidence of drivers traveling over the speed limit by more than 10 mph by 59 percent.
When compared with similar roads in nearby Virginia counties, the researchers found a 19 percent reduction in the likelihood that a crash would involve a fatality or an incapacitating injury, as reported by a police officer on the scene.
Montgomery County expanded the program to include speed camera corridors where the focus was moved from a single portion of a roadway to long corridors. The cameras are regularly moved to different locations along the corridor so that drivers don't become familiar with their exact location. As a result, the speed camera corridors have reduced the chances of a crash involving fatal or incapacitating injury an additional 30 percent beyond the use of cameras alone.
In other words, speed cameras have forced a positive change in driver behavior in Montgomery County and the roads are much safer as a result. According to the IIHS, "If all U.S. communities had speed-camera programs like the one IIHS studied in Maryland's Montgomery County, more than 21,000 fatal or incapacitating injuries would have been prevented in 2013.