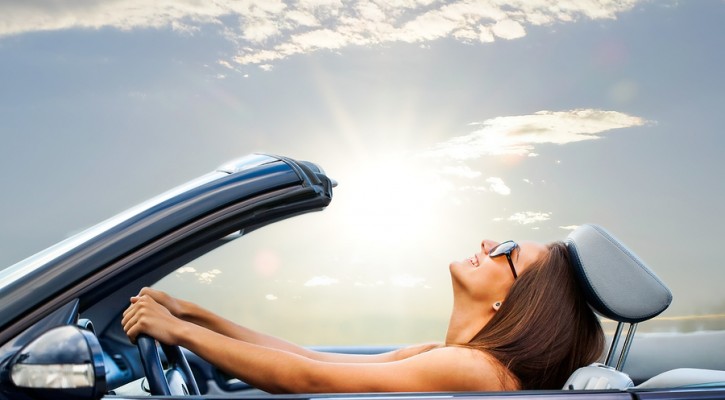 100 Deadliest Days For Teens
May 7, 2015
May is here and that means proms, graduations and the beginning of the 100 deadliest days for teens. Due to the above average number of teen driving deaths, the summer driving period – between Memorial Day and Labor Day – is historically known as the 100 deadliest days for teens.
In 2013, the last year for which there are figures, there was a monthly average of 685 teen drivers and passengers, aged 15 through 20, who lost their lives on US roadways. During the months of June through September, 498 additional teen drivers and passengers lost their lives in traffic crashes; an increase of 18.25% over the annual monthly average.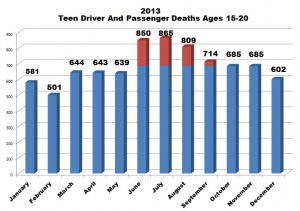 What are the reasons for this increase in teen traffic deaths? Some of the reasons include:
Lack of experience behind the wheel.
Bored, unsupervised teens looking for excitement.
Distracting passengers.
Long, hot days on the beach or lake that can lead to dehydration and fatigue.
Use of alcohol and drugs.
What can parents do to reduce this risk?
Set limits for the number of passengers a teen can carry (this limit may already be set by law in your state).
Set and enforce curfews.
Keep your teen busy with chores or a summer job.
Ban the use of cell phones and texting while driving.
Avoid the temptation to check up on your teen by calling or texting while the teen may be driving. Instead, set a rule that the teen must call you upon arrival at a destination and upon departure.
If necessary, use a smartphone app that can limit your teen's cell phone use while driving along with tracking his or her whereabouts.
Agree upon and sign a teen driving contract with your teen and enforce penalties for violations.
If your teen is to be a passenger of another teen driver, know who that driver is and refuse permission if the teen is carrying too many passengers. Every  teen passenger a teen driver carries increases the crash risk.
Don't let your teen become a 100 deadliest days statistic.