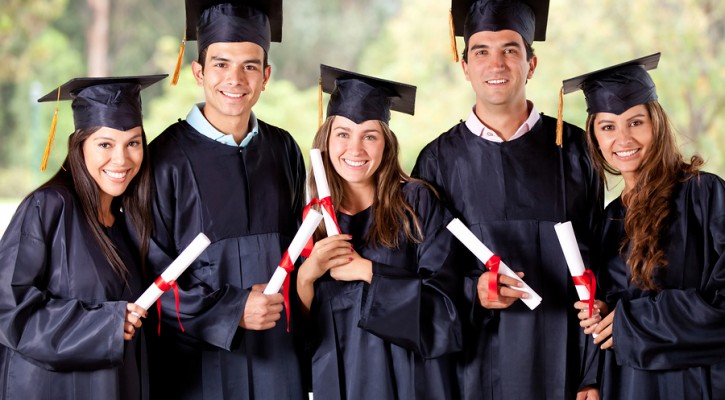 Driver Education: Traffic Safety for New High School Graduates
June 5, 2009
Summer is here and school is out. Many young drivers will be spending more time on the road going to the beach or pool, working at summer jobs, and having fun with friends. This is an especially exciting time for teens who are 2009 high school graduates. Recent grads are filled with elation, a sense of freedom, and hopes and dreams for the future. But euphoria and increased independence can cause problems when they lead relatively inexperienced drivers to take chances behind the wheel. And summertime is a dangerous time for drivers in general; traffic deaths for all drivers increase during the warm-weather months, peaking in July.
Three deadly holidays take place during the summer – Memorial Day, the Fourth of July, and Labor Day. According to the National Center for Statistics and Analysis, in a 2004 analysis of six holiday periods, the average number of traffic deaths during holiday periods was 156 per day, compared to 117 per day on non-holidays. According to the National Highway Traffic Safety Administration, 20 of the 25 deadliest days on US roads over a five-year time frame fell during the period from Memorial Day weekend to Labor Day.
Teen motor vehicle fatalities are also highest in the summer, partly because it's an unsafe time for all drivers, but also due to risk factors specific to young drivers. Like other drivers, teens spend more time on the road during the summer (averaging 44% more hours driving each week, according to the NHTSA) and are more likely to drive at night. But they lack the experience of older drivers in dealing with heavy traffic and low-visibility conditions. Like other drivers, teens behind the wheel in the summer are often accompanied by multiple passengers. But teens are often much more distracted by their passengers than older drivers, and they are unlikely to assert themselves even when they are aware that they need to concentrate on driving.
Parents who want their teens to survive the summer must stay involved in their teens' driving activities. Without close supervision, the vast majority of teens lack the emotional maturity to stay safe behind the wheel – or as passengers of other teen drivers.
-Though most parents will broaden driving privileges for summer, avoid giving teens too many privileges at once. Extend privileges one at a time and make sure teens prove they can handle the increased responsibility before adding more.
-Conduct supplementary driver training lessons. For example, many teens have limited experience with night driving during the school year; a few lessons will help them learn good nighttime driving habits from the beginning. A teen driving checklist helps parents provide valuable feedback on the driving lesson.
-A driver training course will help teens review fundamental driving concepts during a time when they are most at risk. A quick safe-driving refresher could help an inexperienced young driver make the right choice in an emergency. Parents whose teens receive even one traffic ticket must address the issue immediately; tickets mean teens are probably engaging in more risky driving behaviors than parents realize.
-Parents should check up on their teens' seat belt use as often as possible. In 2006, the NHTSA reported that 58% of 16- to 20-year olds who were involved in fatal motor vehicle collisions were not wearing seat belts. The Insurance Institute for Highway Safety reports that teen seat belt use increases over time when strict parental limits are set.
-A heightened level of awareness about their teens' access to alcohol, particularly on holidays, is critical for concerned parents. Teens may even have access to alcohol via their friends' parents; ensure that teens understand that underage drinking is never acceptable, no matter what any other parent says or does, even for a special occasion. Create a codeword so your teen can ask to be picked up without risking the ridicule of friends.