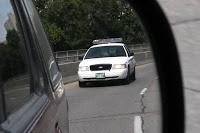 How to Get a Florida License Reinstated on a Hardship License
August 8, 2011
Having your license revoked or suspended can cause different things to different people. Some people may end up losing their job if they are not able to get there. Some students may end up failing classes or even needed to drop out of school. Whatever it was that caused you to lose your driving privileges, there might be hope. Depending on the circumstance of the suspension, some drivers may be given the opportunity to pursue a hardship license.
A Florida hardship license is a special license that allows drivers to get to drive only to very specific places, while they work on getting their full license back. In short, it allows people to drive to and from work/home/school, while they work on their full license.
In some cases, it is mandatory (for Habitual Traffic Offenders) for a driver to take up advanced driver training BEFORE they are able to apply for a hardship license. This is the way to get a license reinstated.
These are the steps required in getting a Florida license reinstated:
Request for your driving record – In some instances, you may order this online, or you may get it from your local clerk of court.
Contact your local Administrative Reviews office – You have to submit your driving record and your course enrollment letter to your local Administrative Reviews office. They are the government agency that will grant you your hardship license if you are eligible.
Complete Advanced Driver Improvement Course – If you are eligible, you may be able to obtain your hardship license from the hearing officer. With this hardship license, you are now able to drive to your school or place of work. You have to complete advanced driver training to get your driver's license reinstated. If you are classified as a Habitual Traffic Offender, you will be required to take the course before even applying for a hardship license.
Not being able to get anywhere can become the ultimate form of inconvenience our time and freedom. Do not waste it. Become a better driver, keep yourself and others safe when driving.