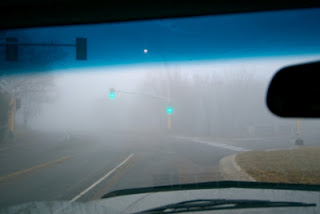 Managing Speed: Tips for Teen Drivers
March 9, 2012
A 2009 analysis of speeding-related crashes by the National Highway Traffic Safety Administration (NHTSA) shows that following the speed limit is not enough to prevent a crash when conditions warrant a reduction in speed. The study showed that in speeding-related crashes that caused one or more injuries, 26% of the crashes were contributed to be exceeding the posted speed limit, while 74% were due to driving too fast for conditions. In property-damage-only crashes where speed was a contributing factor, 18% of the crashes were due to exceeding the posted speed limit and 82% of the crashes were contributed to by driving too fast for conditions.
Drivers should reduce their speed:
immediately when it begins to rain and when driving through standing water. Roads become very slippery just after the rain begins, because the rainwater mixes with oil on the road that has been dropped from passing vehicles. Driving too fast on wet roads can result in skidding, when the vehicle loses traction with the road and the driver loses control of the vehicle. Never drive through standing water if you do not know how deep it is.
in foggy or smoky conditions. Fog and smoke make it difficult to see ahead, and reducing speed reduces stopping distance.
before a curve. Too often, drivers realize that they are moving too fast when they are already in the curve, but lowering speed in a curve results in a loss of traction that could cause a skid. Always reduce speed before entering the curve.
in construction zones. Lower speed limits are usually posted in construction zones, but the new speed limit may not be low enough, especially for new drivers. The distraction of all the activity in the work zone and changes in the road surface can cause more difficulties for drivers who are inexperienced.
around school zones and playgrounds. Children are often present when the lowered speed limits are not in effect. Children are unpredictable and may walk, skate or bike into the road without checking for traffic. Be extra careful around school zones!
at night. Visibility is reduced at night; street lights and the vehicle's headlights cannot entirely make up for this.