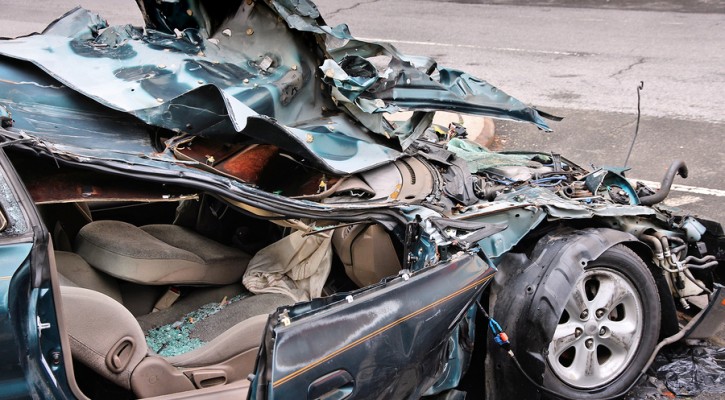 Florida Highway Death Rate On The Rise
January 6, 2016
After years of steady decline, the highway death rate in Florida is now rising at a steady and dramatic rate. The figures, supplied by the Florida Department of Highway Safety and Motor Vehicles, show a disturbing trend.
Florida's highway death rate in 2015 increased by 8.3 percent compared to the number of deaths in 2014. Traffic injuries between 2014 and 2015 increased by 5.4 percent. The only figures that have gone down in Florida are the pedestrian death rates by 8.2 percent and bicycle deaths by 8.8 percent.
Nationally, the highway death rate had been on a steady decline over the past ten years with really dramatic changes after the economic downturn of 2008. According to the National Highway Traffic Safety Administration (NHTSA), the death rate went from a high of 43,510 deaths in 2005 to a low of 32,479 deaths in 2011; a drop of almost 34 percent. However, figures now show a small but steady rise nationwide.
The fall in the highway death rate had several reasons:
The economic crash meant fewer people were on the road commuting to work so there were fewer chances of becoming involved in a crash.
All 50 states finally passed mandatory seat belt laws which led to more people wearing seat belts and surviving crashes.
In order to get the top safety rating from the Insurance Institute for Highway Safety, manufacturers are building safer cars that can better withstand a crash.
All of those things worked to lower the death rate but now several things are working to increase the death rate:
The economy is improving; more people are traveling and more goods are being shipped on the roadways.
Regardless of the fact that cars are being built safer, drivers seem to be more dangerous by allowing more and more things to distract them.
Florida has all of those issues and more:
With the economy improving, more and more people are moving to Florida. Florida replaced New York as the third largest state by population in December of 2014. Florida's population is almost 20 million and projections show an estimated population of well over 21 million by 2020.
The improving economy also means more tourists are traveling to Florida.
Most cities in Florida have little in the way of mass or rapid transportation so commuters are forced to drive their own cars.
There is little will in either the US Congress or the Florida Legislature to pay for new or improved highways.
Florida's anti-texting law is a secondary offense and very few tickets for texting while driving have been issued since the, basically toothless, law went into effect.
The greater population of full time residents and visitors combined with the epidemic of distracted drivers on Florida's highways means there will more chances to be involved in a crash. Florida's drivers need to pay more attention to the road and urge their legislators to make the anti-texting law a primary offense with meaningful penalties.