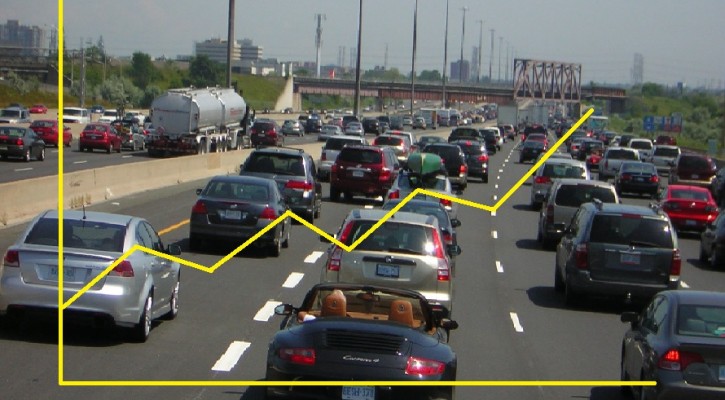 Do Anti-texting laws work? A recent study shows that understanding a single statistic can change the public's attitude on the need for safe driving laws. With that in mind, we are posting a series of single statistics on a variety of traffic safety issues. Many lawmakers are reluctant to enact driving safety laws because they feel – rightly or wrongly – that the public doesn't support such reforms. If your state legislature is debating a traffic safety issue, it's hoped that this single statistic will provide the public with the knowledge needed to make informed decisions that they can then share with their representatives.
The Issue: Anti-texting laws
According to the Center for Disease Control, 31% of U.S. drivers ages 18-64 reported that they had read or sent text messages or email messages while driving at least once within the 30 days before they were surveyed.
In 2011, 3,331 people were killed in crashes involving a distracted driver, compared to 3,267 in 2010.
According to Distraction.gov, 10% of all drivers under the age of 20 involved in fatal crashes were reported as distracted at the time of the crash. This age group has the largest proportion of drivers who were distracted.
A quarter of teens respond to a text message once or more every time they drive.
The Risks:
When texting, a driver's eyes are off the road for approximately five seconds. In five seconds, at 40 mph, a car will travel 330 feet. That's equivalent to driving more than the length of a football field while blindfolded.
Engaging in visual-manual subtasks (such as reaching for a phone, dialing and texting) associated with the use of hand-held phones and other portable devices increased the risk of getting into a crash by three times.
Primary or Secondary Anti-texting laws:
Some states have passed "primary" laws banning texting by all or a portion of their drivers. A primary anti-texting law allows law enforcement to stop and ticket a driver just for texting while driving.
Other states have passed "secondary" anti-texting laws. With a secondary law, law enforcement can only issue an anti-texting ticket to a driver if they witness a driver engaged in another primary driving offense such as speeding or running a red light while texting.
To see a list of states with primary or secondary cell phone and anti-texting laws, visit: Cellphones and texting
The Single Statistic:
According to a study by the University of Alabama at Birmingham School of Public Health:
Primary anti-texting laws were associated with a three percent reduction in traffic deaths among all age groups.
Primary texting laws that only target young drivers were associated with an 11 percent reduction of fatalities among the 15 to 21 year age group.
States with secondarily enforced or no restrictions did not see any significant reductions in traffic fatalities.
Find your representative:
If you wish to share your thoughts on this issue with your state representatives, you can find their contact information by visiting: Find Your State Legislator – Open States