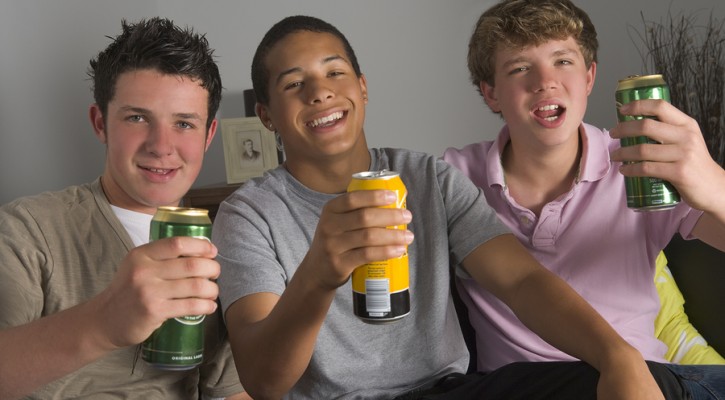 Binge Drinking By Teens Affects Their Adult Behavior
April 3, 2015
Binge drinking by teens can lead to genetic changes that will affect their adult behavior according to a study by researchers at the University of Illinois at Chicago College of Medicine and published online in the journal Neurobiology of Disease.
The researchers used rats as a model for teens. They gave adolescent rats, at 28 days of age, alcohol for two days on and two days off for 13 days. Later, as the rats matured, they were able to observe the adult rats for behavior changes and their preference for alcohol. Compared to rats that weren't given alcohol as adolescents, the "binge drinking" rats showed more anxiety-like behaviors as they entered adulthood and, when given a choice between water or alcohol, showed a preference for the alcohol.
While most of our genetic makeup is present at birth, some genes can be changed through exposure to chemicals in the environment that are absorbed through the lungs or consumed in food or liquids. These chemical and environmental changes to our genetic makeup are known as epigenetics.
In the study, the brains of rats that were given alcohol as adolescents showed changes in the area of the brain known as the amygdala. They found increased levels of a protein (HDAC2) that causes the DNA to be tightly wrapped. The tightly wound DNA, together with the increased level of the protein limits the ability of nerve cells to form new synaptic connections.
The researchers felt that the tightly wound DNA strands prevented the formation of new connections needed in the rapidly developing adolescent brain. That the inhibited growth leads to more anxious behaviors and the tendency toward alcoholism in adults.
The one bit of good news was the discovery that a cancer drug known to block expression of the HDAC2 protein was able to reverse the effects of the tightly wound DNA strands in adult rats. However, it will take years of research to find out if the drug will also work on adult humans and whether or not the drug will have to be given long-term to reverse the effects of the alcohol consumed during adolescence.
The best cure is prevention.
Read more: Adolescent drinking affects adult behavior through long-lasting changes in genes