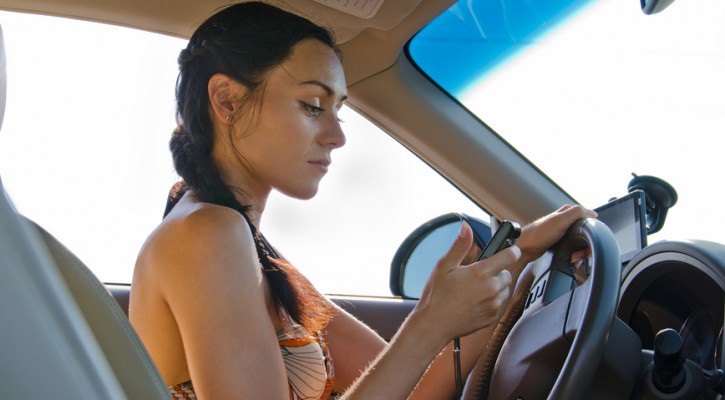 Esurance Introduces Free Device to Limit Cell Phone and Texting
March 10, 2014
Esurance, an online insurance company that is a subsidiary of Allstate Insurance has announced a new program that allows parents of teen drivers to install a device that prevents texting and limits the numbers that a teen driver can call.
The program, known as Esurance Drive Safe, provides the device to customers free of charge; it does not however reduce the insurance rate.
According to the Esurance website, the program works like this:
"Once you've signed up, we'll send you a telematics device free of charge with step-by-step instructions on how to get started.
Simply install the device into the onboard diagnostics port (OBD-II), which is standard on all non-electric and non-hybrid vehicles made after 1996, of the car your teen drives most and download the Esurance DriveSafe app onto their smartphone.** Using Bluetooth technology, the telematics device and smartphone app work together to track your teen's driving habits and limit cell phone use when the car is in motion.
Once you've activated the device, you can set up alerts so you know when your teenager's engaging in risky driving behaviors like speeding or hard braking.
You'll also be able to view a full summary of how often they're driving, where they're headed, and if they're doing anything unsafe like speeding. You can even see how they compare with other teen drivers. Knowing your teen's strengths and weaknesses behind the wheel can help you focus on specific areas for improvement.
For those that aren't customers of Esurance, there are several similar products available on the market. We have reviewed some of them before.
Textecution is an application designed for parents to install on their children's phones. It utilizes the GPS features of several handsets to determine if the owner of the phone is moving at more than 10 mph. It disables the texting function of the phone. If the person with Textecution on their phone is riding a vehicle as a passenger, or in a bus or train need to use the text feature, there is an "override" option — requesting for text access from the administrator. The parent who installed the phone is designated as the administrator, and can allow, temporarily, for the phone to allow texting features.
TXTBlocker utilizes GPS locations to detect if the phone is traveling at a car's moving rate and disables features of the phone accordingly. The installer of the TXTBlocker phone can also designate which areas are no-phone zones, and deactivates texting, calling, email and browsing. There's also a feature that auto sends a text message to the parent, should the phone be moving at speeds greater than 65mph. Another safety feature for parents is they can check where the owner of the phone is located, based on GPS location. That is a handy feature if you have refused permission for the teen to visit certain locations. The phone will still be able to dial 911, in case of emergency. It only checks in with GPS every few minutes, so it doesn't constantly use the phone's battery.