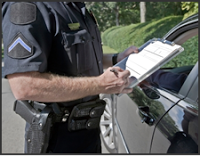 Mandatory Traffic School
January 11, 2012
Is mandatory traffic school truly mandatory? In most states, drivers who have been ticketed have the option of attending traffic school if they want the points for their driving infraction removed from their driving record. However, some states make attendance at traffic school mandatory for certain serious infractions. In Florida, a driver will be ordered to attend mandatory traffic school if he or she is guilty of infractions such as: running a red light, failing to stop for a school bus while its stop lights are flashing, racing on the highways, reckless driving, or simply if the driver is a repeat offender of a minor traffic violation.
If a driver is given a traffic ticket and found guilty of one of the listed violations, they will receive notice from the Florida Department of Highway Safety and Motor Vehicles of the requirement to attend a mandatory traffic school.
Here's how one could satisfy the court's requirements:
Find out what the court is exactly requiring you to do – Find out the deadline period of completion, find out where you could take your mandatory traffic school.
Look for a good traffic school – One that is court-approved. The student has an option of an online traffic school, or attending online traffic school, or the classroom traffic school.
Learn – Put in the effort to learn how to change your driving behavior. Thing is, driving school is a great way to refresh a driver's knowledge on driving. It's also a great way to learn new ways to change their driving behavior and prevent getting another ticket or worse, being involved in a serious collision.
Upon completion, submit your requirements to the court – The state allows 90 days for a driver to complete mandatory traffic school. Find the time to complete it, get the certificate of completion, and submit it to the court immediately.
Points are only removed if a student "elects" to go to traffic school.