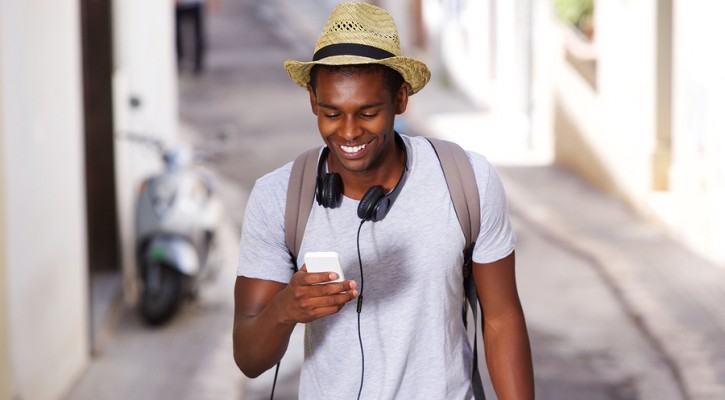 Texting and Walking Injuries Are Increasing
August 31, 2015
Texting and walking injuries and deaths are on the rise according to a new report released by the Governors Highway Safety Administration (GHSA) and the danger is especially high for teens. The report is a compilation of several studies including data compiled by Ohio State University, the University of Washington, the University of Georgia, and the Pew Research Center.
According to the Ohio State research, "between 2004 and 2010 the number of pedestrians killed while using a cell phone increased from less than 1% to 3.6%" and, in 2010, more than 1,500 pedestrians were estimated to be treated for injuries related to cell phone use while walking. Since 2005, the number of pedestrians injured while using a cell phone has more than doubled.
The Washington State researchers observed more than 1,100  pedestrians at 20 intersections in Seattle and found that "approximately one-third were engaged in a distracting activity such as emailing, talking to another person or listening to music."
The University of Georgia researchers did a similar study but selected 20 intersections that were considered to be high risk based on data from the Georgia Department of Transportation. Their study showed that nearly half of pedestrians were engaged in some sort of distracting behavior.
A Pew Research Center survey found that 53 percent of adult cell phone users have bumped into something or someone due to distracted walking. The bump rate is especially high for those in the 18 to 24 year age group.
The problem is especially bad for teens who do this on a regular basis. Safe Kids Worldwide reports that forty percent of teens have been hit or nearly hit by a car, bike or motorcycle while walking. Their report shows that one out of five teens and one out of eight middle schoolers regularly cross the street while distracted by some sort of technology. Teens now have the highest pedestrian death rate among children 19 and younger.
The problem has become so bad that the Urban Dictionary has coined a new phrase for it: Petextrian n. One who texts while walking, usually unaware of their surroundings.
It's obvious that, if you can't even text and walk safely, texting while driving is out of the question.
Read more: Everyone Walks