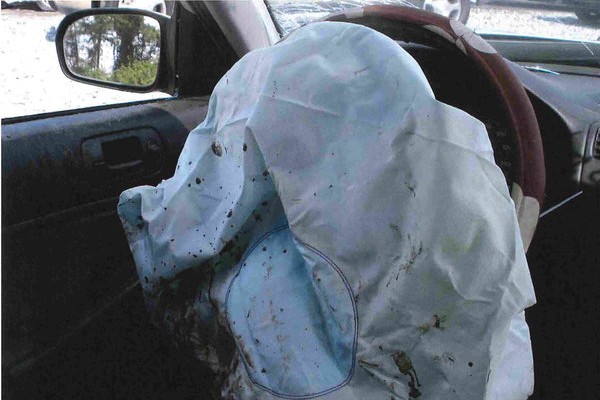 Airbags In Hot, Humid Climates Can Explode
October 21, 2014
Airbags that can explode, sending out flames and hot shrapnel have prompted an urgent recall for millions of vehicle owners. The National Highway Transportation Safety Administration (NHTSA) issued a recall on October 20, 2014 for owners of Toyota, Honda, Mazda, BMW, Nissan, and General Motors. The airbags were manufactured by the Takata corporation of Japan and have been installed in  millions of vehicles going back to the 2002 model year.
According to reports, the airbags may be more prone to explode in hot, humid areas so the NHTSA warning is more urgent for those living in the following areas: Florida, Puerto Rico, Guam, Saipan, American Samoa, Virgin Islands and Hawaii. NHTSA advises owners living in those areas to have the vehicle repaired without delay.
While the press release only mentions an urgent warning for those living in the areas listed above, vehicle owners throughout the Southeast and Gulf Coast regions should get their vehicles checked without delay.
Toyota issued a warning that, until the problem is fixed, passengers should not ride in the front passenger seat. They went further to advise that owners turn off the passenger side airbags.
For more information and a list of the recalled vehicles you can visit:  Affected Vehicles, by Manufacturer, Impacted by CY 2013 and 2014 Recalls Involving Takata Airbags
If you are still uncertain, you can see if your specific vehicle has been recalled by entering the Vehicle Identification Number (VIN) by visiting: Search for recall by VIN.
To find your vehicle's VIN, look at the inspection plate just under the windshield or on the driver's side front door panel.
Right now, the VIN lookup website is experiencing a high volume of traffic so, if you can't get in, you may want to call your vehicle's local dealership for more information.
For more information see: Feds Urge Millions of Car Owners to Get Air Bags Fixed Now