Category Archive: Children and Cars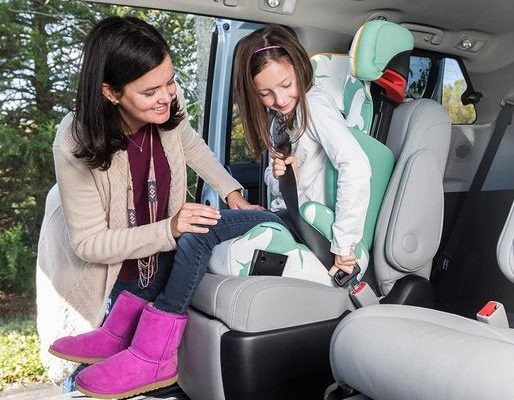 If you're a parent whose child is ready to graduate to a booster seat or a grandparent looking for the perfect Christmas gift to ensure your grandchild's safety, the Insurance Institute for Highway Safety (IIHS) has come out with a new list of the top booster seats just in time for the Christmas shopping season
It seems that manufacturers have gotten the hint and, compared to only 25% of the seats getting a good rating in 2008, this year, 48 out of 53 new models got a best bet rating. A best bet rating means they are likely to provide good belt fit for a four to eight year old child in almost any car, minivan, or SUV.
Out of the 53 seat models tested, three seats are rated "Check Fit" meaning they may not provide the best belt fit in all makes of vehicles. Two seats, the Cosco Easy Elite and the Cosco Highback 2-in-1 DX — both made by Dorel — were rated "Not Recommended."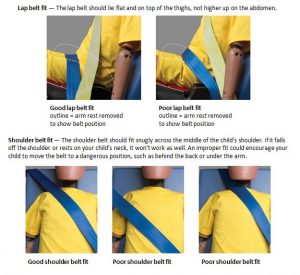 Click on image to enlarge
Parents should remember that, in spite of some state laws, booster seats are recommended for children once they outgrow their child seat, at approximately age four, until they're big enough for a seat belt to fit properly, low on their hips, without riding up over their abdomen.  For the average child that can be anywhere from nine to twelve years of age.
Another thing to remember is that child seats have an expiration date. Sunshine and trapped heat inside a car over long periods of time can degrade the plastics and synthetic fabrics used in the seat structure and belts. If you're considering using a hand-me-down seat, you'll want to check the expiration date located underneath the seat.
For more information, visit: Designs that click – Booster manufacturers have mastered good belt fit
Images courtesy: Insurance Institute for Highway Safety