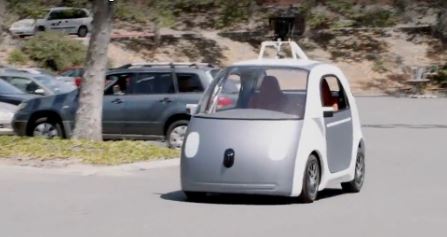 Autonomous Vehicles Can Save Money, Lives
October 1, 2015
A couple of interesting studies have been published recently that show that the adoption of autonomous vehicles (AVs) and Advanced Driver Assistance Systems will not only save time and money but will, most importantly, save lives.
In a study conducted by McKinsey & Company, researchers pointed out ten ways AVs could change the automotive world. Among their findings, the researchers estimated that:
Miles could be cut and auto emissions reduced by as much as 60 percent by the use of automated fleets.
AV users will save as much as 50 minutes per day to use in other pursuits.
Auto insurers will shift from insuring drivers to insuring the technology, allowing individual drivers to save billions in insurance costs annually.
To quickly capture market share in the AV field, manufacturers will focus first on providing accessible mobility that will free disabled users from their dependence on public paratransit providers.
With the AV ability to drop the user off at the door and then fit into a much tighter parking space, the need for parking spaces will be reduced by more than 5.7 billion square meters.
E-hailing taxi services and peer-to-peer rentals will reduce the need for large numbers of vehicles freeing up roadways, and parking lots along with improving traffic flow and reducing pollution.
Most important of all, the researchers predict that the vehicle crash rate will be reduced by as much as 90 percent. That means that of the 32,719 fatalities and 2,313,000 injuries in 2013, 29,447 lives could have been saved and 2,081,700 fewer people would have been injured.
However, we don't have to wait for fully autonomous vehicles to start saving lives on the road.
Another study conducted by the Boston Consulting Group showed that 10,000 lives per year could be saved through use of advanced driver assistance systems (ADAS) that are currently on the market.
According to the researchers, 28 percent of all crashes in the US could be prevented if vehicle owners were to invest in the most common forms of ADAS available on the market today. Those systems include:
Forward collision warning/assist/adaptive cruise control,
Blind spot detection,
Night vision,
Lane departure warning/lane keep assist,
Adaptive front lighting,
Surround view, and
Park assist features
The problem is that few potential buyers are willing to spend the extra amount or don't understand how the systems work enough to realize their potential value. However, consumers could quickly recover the extra costs based on the amount they save in insurance costs.
The increased introduction of ADAS and AVs depend both on the development of new technologies by manufacturers and the willingness of consumers to buy those technologies. Once that starts happening, Americans will start to save more time, money, and, most important of all, lives.
Read more: Ten ways autonomous driving could redefine the automotive world
Nearly 10,000 Deaths Could Be Prevented and More Than $250 Billion Saved with Greater Use of Driver Assistance Technologies