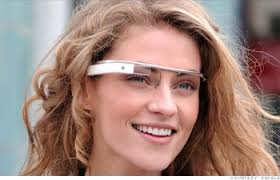 Google Glass No Safer Than Smart Phones While Driving
October 9, 2014
We have written about the dangers of Google Glass before but our warning was basically just pure speculation based on years of experience in driving safety and distracted driving issues. Now the research data is in! Researchers from the University of Central Florida and the Air Force Research Laboratory conducted a study on the use of Google Glass while driving and the results aren't at all surprising.
The researchers set up an experiment with 40 test subjects in their 20s and tested their ability to drive on a simulated driving course. The subjects were tested with both Google Glass and a smartphone. The results showed that Google Glass is no safer to use than a smartphone when it comes to avoiding a collision.
This study comes on the heels of another study released last week that shows that voice activated hands-free mobile devices such as Apple's Siri are no safer than a hand-held cell phone while driving and, in fact, can be even more distracting.
Several states have passed laws banning the use of Google Glass while driving and more are considering it. Earlier this year a California driver successfully fought a ticket she was issued for using Google Glass while driving because there was, at that time, no law against it.
Read more: Drivers, Don't Trade in Your Smartphone for Google Glass … Yet