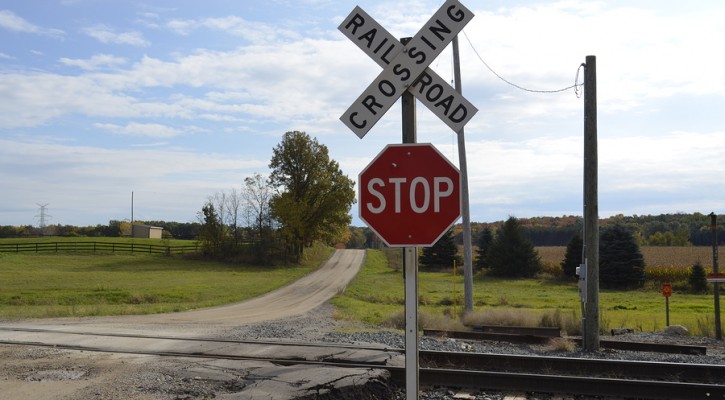 Google Navigation System To Alert Drivers Of Railroad Crossings
June 29, 2015
The Google navigation system will soon alert drivers of all railroad grade crossings in their path. According to news reports, Google and the Federal Railroad Administration (FRA) will announce a partnership to upgrade the Google navigation system so that drivers using the navigation system will be alerted to all railroad crossings on their chosen route.
Railroad crossing incidents have steadily increased over the past three years. FRA officials aren't sure why the number of crossing incidents are on the rise but it's hoped that the new partnership with Google will help to reduce those numbers.
No date has been given for when the data will be available on the Google navigation system but Google executives say the project will be given a top priority.
The FRA has also reached out to Apple, MapQuest, TomTom and Garmin to include railroad crossing alerts on their navigation systems.
According to FRA data, between January and March of this year, there have been 531 crashes at railroad crossings in the US. Over the last three years, 732 people were killed at railroad crossings and 2,791  were injured in a total of 6,369 railroad crossing incidents. Thirty of those railroad crossing deaths occurred in Florida.
Many of those railroad crossing crashes occurred due to either driver inattention or driver impatience. Too many drivers try to beat trains at railroad crossings with disastrous results.
In Jacksonville, FL alone, over the past month, one car was cut in half by a train when the driver ignored railroad crossing arms and signals and tried to beat a train across the tracks. Luckily no one was killed but four people, including a pregnant passenger were injured.
In another Duval County incident this past weekend, one train was stopped at a crossing and the driver apparently didn't see another train approaching on the other track when he drove around the downed crossing arms. One person was killed and another critically injured in that crash.
Because they're so large, trains appear to be going slower than they actually are. Regardless of their speed, the massive weight of railroad locomotives can do a tremendous amount of damage. The weight of a train also means that it takes a very long time for a train to be brought to a stop. For freight trains, it can take up to a mile to bring the train to a full stop.
Read more: Agency Taps Mapping Technology to Curb Rail Crossing Accidents