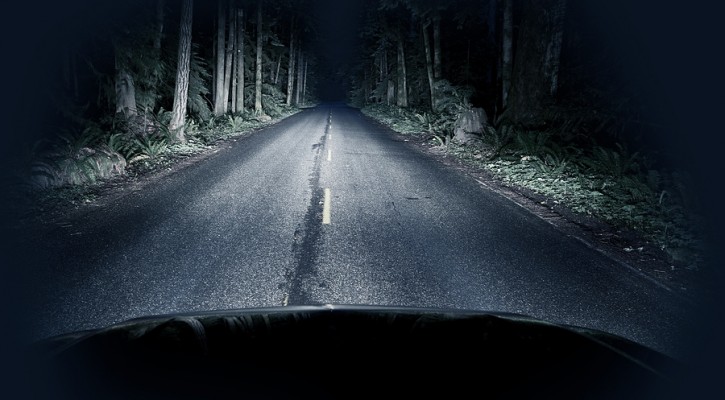 Headlights Dim? It's Not You, It's Your Car
March 31, 2016
If you feel you can't see as well while driving at night, it may not be your vision but your car's headlights. For the first time, along with their normal crash tests, the Insurance Institute for Highway Safety (IIHS), tested headlights on the new 2016 model cars. The results were not good.
When driving in the dark, if you encounter a hazard on the road, you need to be able to stop within the area illuminated by your headlights. If you're traveling at 50 mph, that means your headlights need to illuminate more than 175 feet ahead of you if you're going to be able to stop in time to avoid a crash with the hazard ahead. At 60 mph, you'll need light up at least 260 feet ahead. If your headlights only illuminate 100 feet ahead, you'll need to slow down to less than 40 mph in order to avoid a crash with an unseen object ahead.
To test the headlights, the IIHS conducted tests on their test track using a special device to measure the lights on both low and high beams. The tests were conducted under five different approach scenarios: traveling straight, a sharp left curve, a sharp right curve, a gradual left curve and a gradual right curve. The device also measured the glare of the low beam headlights to make sure they didn't blind oncoming drivers.
The headlights were tested as they were delivered from the vehicle manufacturer and were not adjusted in any way.
Headlights were measured against an ideal beam and points were subtracted to determine the rating. More weight was given to low beam headlights because they're used most often. More weight was also given to measurements on straightaways because more collisions happen on straight roads than on curved.
The IIHS rated every combination of headlights as they come from the dealer so, although there were only 31 vehicles, there were a total of 82 headlight ratings. As it does with all of its tests, the IIHS assigned four ratings: good, acceptable, marginal and poor.
Only one vehicle received a "good" rating, the Toyota Prius V when equipped with LED lights and high-beam assist. Eleven vehicles received acceptable ratings, nine received marginal ratings, and ten were given a poor rating.
Among the poor ratings, the BMW 3 series were deemed the worse. When driving in the dark, BMW 3 drivers can't travel any faster than 35 mph if they want to stop within the area illuminated by the headlights.
For more information, visit: First-ever IIHS headlight ratings show most need improvement