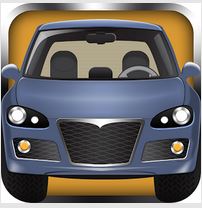 Shopping For A Car? NHTSA Has Helpful App
February 5, 2015
If you're shopping for a car, the National Highway Transportation Safety Administration (NHTSA) has an app that can help you find the safest car within your budget. The app, called "Safercar" is available for both android and iPhones.
The app lists all vehicle models going back to 1990. It separates those vehicles manufactured between 1990 and 2010 from those manufactured beginning with the 2011 model year and later because the testing standards changed. Beginning with the 2011 model year, the testing standards were updated with new, stricter requirements to earn the top "5 Star" safety rating.
After selecting a particular make and model, the app lists that model's safety ratings  for both driver and passengers in frontal and side collisions. It also rates the vehicle's risk of a rollover in a crash.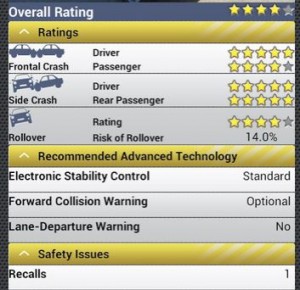 The app also lists recommended advanced safety technology such as electronic stability control and rearview cameras and whether or not the equipment is standard or an option on that model. You can also use the app to look up recalls for that particular make and model. Shoppers can save a model for comparisons with other models.
Vehicle owners can also create a personal profile and, by putting in a vehicle identification number for their car, request to be notified of any new recalls by email.
Another very helpful feature, especially for expectant parents or grandparents, is the ability to search nearby locations for car seat inspection stations. By putting in your zip code, the app gives contact information – normally a children's hospital or the local police department – where you can make an appointment to learn how to properly install your new child car seat.
For more information, visit:
Android phones: https://play.google.com/store/apps/details?id=gov.nhtsa.safercar&hl=en
iPhones: https://itunes.apple.com/us/app/safercar/id593086230?ls=1&mt=8\