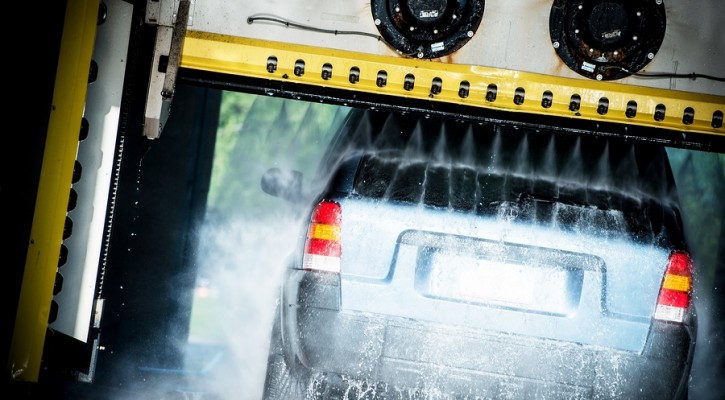 Wash The Underbody Of Your Vehicle: NHTSA
April 16, 2015
Wash the underbody of your vehicle is the common sense advisory the National Highway Transportation Safety Administration (NHTSA) gave in closing out a recall investigation of corroded brake lines on older model GM vehicles.
The NHTSA investigation began in 2011 after receiving multiple reports of brake line failures in GM cars and trucks. After a four year investigation of vehicles manufactured between 1999 and 2003, NHTSA concluded that the corrosion of brake lines were mostly limited to those states that use salt or other corrosive chemicals for snow removal on the roads. Their investigation revealed that the brake line corrosion problem wasn't unique to GM vehicles and occurred at about the same rate as those that occurred in vehicles built by other manufacturers. According to NHTSA, the brake line corrosion problem was due to salt and other corrosive snow removal chemicals that accumulated on the underbody of vehicles and didn't indicate a manufacturing problem that would require a recall.
Instead of issuing a recall, NHTSA advised all drivers, especially those who live or drive in states where salt and other snow removal chemicals are regularly used, to thoroughly wash the underbody of their vehicles and keep the underbody clean during the spring and summer.
NHTSA also advised vehicle owners, especially those who drive vehicles manufactured in 2007 or earlier, to have the brake lines inspected on a regular basis and replace lines that show evidence of heavy corrosion. They also advised that owners have their brake lines inspected if they experience loss of brake fluid, unusual leaks, or spongy brakes.
If your brakes should fail, NHTSA advises drivers to apply steady force to the brakes and reminds drivers with anti-lock brakes to never pump the brakes.
Read more: NHTSA Closes Investigation into Brake-Line Failures