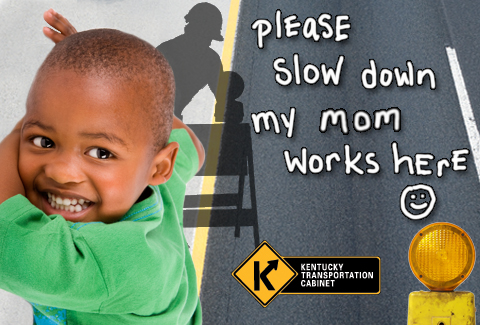 Work Zone Awareness Week – April 7-11, 2014
April 8, 2014
No driver likes encountering a work zone on the road. It's such a pain having to slow, watch for barricades, and merge into a lane where other drivers don't want to give up their precious spot. It can be very frustrating and can tend to make a driver angry and that's the problem. Anger, frustration, and distractions can lead to dangerous driving behaviors that kill people. When drivers get angry or upset it affects their driving behavior and it's the individual's driving behavior, not the driving situation, that causes problems on the road.
According to the National Highway Transportation Safety Administration (NHTSA), there were 609 fatalities in work zones in 2012. When looking at the number of fatalities per year over the past ten years, the fatality rate had been steadily going down from a high of 1,095 in 2003 to a low of 586 in 2010 but now it seems the rate is slowly going back up. An average of two people per day are killed in construction zones. That's a major problem not only for the construction workers who work in those areas but for motorists as well. Approximately 85% of work zone fatalities are drivers and their passengers.
The data for the figures above come from NHTSA's Fatality Analysis Reporting System (FARS). As you can see from the name of the system, FARS doesn't track injuries but it's fairly safe to assume that the fatality to injury ratio for work zones is pretty much the same as the fatality to injury ratio for all crashes. If so, that means that approximately 42,000 people were injured in work zone crashes in 2012.
The latest data on work zone crashes published by the US Department of Transportation is for calendar year 2010. Let's look at some of those figures:
In 2010, there were a total of 87,606 crashes in work zones.

Approximately 70 percent of work zone crashes occur between the hours of 8:00 am and 4:59 pm.

There were 37,476 injuries in work zones in 2010. This equates to one work zone injury every 14 minutes (96 a day), or about four people injured every hour.

More than 2,400 workers are injured in road construction work zones each year.

The most common types of crashes in work zones are rear-end crashes.
To stay safe in work zones, follow these safety tips:
Don't speed in work zones; obey the posted speed limits.

Stay Alert! Expect the unexpected.

Watch for workers; drive with caution.

Don't change lanes unnecessarily.

Avoid using mobile phones while driving in work zones.

Turn on headlights so that workers and other drivers can see you.

Be especially alert at night while driving in work zones.

Expect delays, especially during peak travel times.

Allow ample space between you and the car in front of you.

Anticipate lane shifts, and merge when directed to do so.

Be Patient!