Category Archive: Learners Permit Tips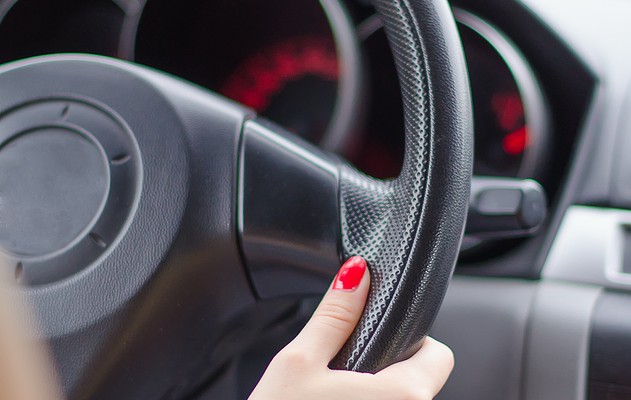 Question: My dad told me to hold the steering wheel at the 10 and 2 o'clock position but the manual says to hold it at the 9 and 3 or even 8 and 4 o'clock position. Which one is right?
Answer: I'm reluctant to say your dad is wrong but he's probably teaching the skills he was correctly taught before airbags were a common feature in cars and that information is no longer valid.
Imagining the steering wheel as a clock face, most driving manuals recommend holding the steering wheel at the 9 and 3 o'clock or even lower at the 8 and 4 o'clock position. This serves two functions. First, it prevents the driver from turning the wheel too sharply. If a distracted driver should run off the road, the natural tendency is to automatically steer sharply back onto the road. This is how so many teens get killed and injured when they lose control of their vehicle.
The second reason for holding the wheel at those positions is to protect your hands and arms if the airbags should deploy. In a crash, the airbags deploy at 200 mph in one-tenth of a second. If your hands are high on the wheel, they can be injured when the airbag deploys. To avoid injury to your arms and hands if the airbag should deploy, keep your hands lower, your knuckles on the outside of the wheel and your thumbs resting on the rim of the wheel – not wrapped around the wheel.