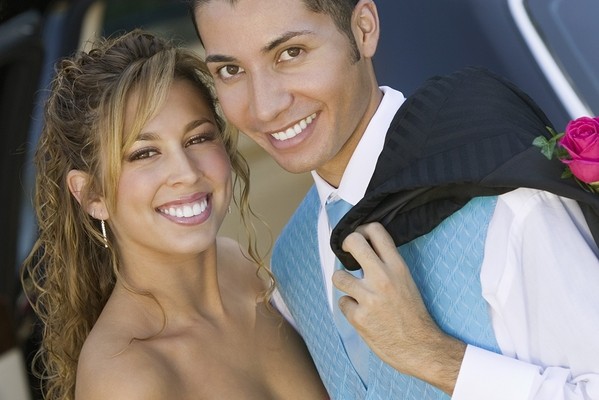 Prom night is just around the corner an proms can get pretty expensive for parents; from expensive dresses, tux rentals, flowers, and photos, it can all add up. However, there's one item parents should really consider splurging on to keep their kids safe on prom night; a limo.
Prom night can be one of the most dangerous nights of the year. In spite of all the warnings that parents give, once the kids are out of sight, there's really no way to predict what they may do or prevent them from participating in some of the more dangerous activities on prom night such as drinking or using drugs. At that age, peer pressure can be much more powerful than parental rules and warnings.
Prom night isn't a night when you want to trust the driving to a teen. A recent study showed that sixty percent of teen crashes are caused by driver distraction. It's not just texting and cell phones that cause the distractions. In fact, the biggest distraction for teen drivers is interacting with their teen passengers. Even if the kids remain sober, the excitement, novelty and the gathering of friends can be very distracting to a young driver. Driving late at night, after a long day of planning and the activities at the prom itself, can lead to drowsy driving. Also, even if the kids are sober, there are more drunks on the road on those late weekend nights and those drunk drivers combined with distracted teen drivers can lead to tragedy.
Parents should consider hiring or at least contributing to the hiring of a limo. If the parents do the hiring, then the limo driver works for them and the parent can set down certain rules for where the kids can go and at what time they should return. To save embarrassing the teen, the parents can arrange to check in with the limo driver for updates. The teens can feel glamorous and be as loud, raucous and distracting as they want while riding safely in the back, while the limo driver, sealed off in the front, concentrates on the road ahead.  It's a win-win situation for all.