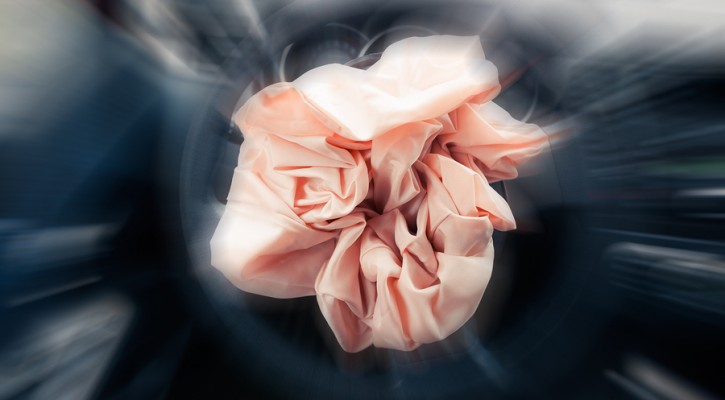 Airbag Recall Expands To Include 34 Million Vehicles In US
May 21, 2015
The Takata airbag recall was expanded this week to include 34 million vehicles in the US. The announcement was made by Department of Transportation Secretary Anthony Foxx on May 19th.
Previously, Takata had refused to admit that a defect was present in its airbags but allowed that vehicles in areas with high humidity might experience problems. The initial recall of vehicles with Takata airbags installed, was limited to vehicles in Florida, the Gulf states and Hawaii. Now Takata has admitted that there is a defect with the inflators and specifically with the propellant used to inflate the airbags.
The propellants in the inflators use a chemical that can degrade over time. If moisture is introduced into the chemical, it can lead to "over-aggressive combustion" leading to higher internal pressures that can rupture the body of the inflator. The defective airbags are responsible for six deaths and more than 100 injuries.
The airbag recall covers driver side airbags in at least 17 million vehicles and passenger side airbags in an additional 17 million vehicles.
With the admission that there is a defect in the airbag inflators, the airbag recall will now include more vehicle manufacturers than previously thought. Vehicles now subject to the recall are made by the following manufacturers:
Honda
BMW
Chrysler
Ford
Mazda
According to the National Highway Transportation Safety Administration (NHTSA), it will take vehicle manufacturers about a week to determine which of their vehicles are affected by the airbag recall order. Takata will create a plan to find and replace the affected vehicles as soon as possible with priority going to vehicles located in states with high humidity.
For vehicle owners who want more information about the airbag recall, NHTSA has created a "recalls spotlight" page on their SaferCar.gov website. Follow the link to VIN lookup.
The VIN is your vehicle's identification number. The VIN can be found either on an inspection plate on the driver side door jamb or under the windshield on the driver's side of the vehicle. The VIN can also be found on your auto insurance policy and your insurance ID card.
Vehicle owners affected by the airbag recall should expect to receive a letter in the mail from the manufacturer of your vehicle. The recall notice from your manufacturer will give details about how to comply with the recall. Owners who receive an airbag recall notice shouldn't ignore it and should attempt to get their vehicle repaired as quickly as possible.
Read more: Department of Transportation announces steps to address Takata air bag defects