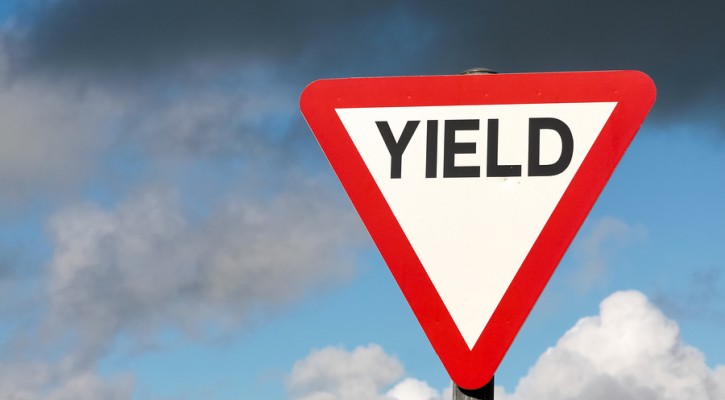 Ask The Driving School Instructor: Failure To Yield
June 3, 2015
Question: What exactly does failure to yield mean and when does it apply?
Answer: Failure to yield can apply in several different situations but basically, if another driver has to swerve or slam on the brakes to avoid hitting you, you're guilty of failure to yield. Let's look at some different situations where failure to yield can come into play.
The 18 year old German girl driving the car in the photo below tried to turn onto a street that is heavily used by military vehicles at a nearby British army base. A military convoy was passing by when she tried to enter the road and, for some mysterious reason, probably involving the laws of physics, the driver of a 68 ton Challenger tank was unable to stop in time. The front half of her car was crushed under the tank. She was guilty of failure to yield.
One mistake people make, especially where large vehicles are concerned, is judging their speed. Large vehicles like buses, trucks, and Challenger tanks appear to be going much slower than they actually are. This is especially true for trains. The passengers of the car in the video below were lucky that no one died when the speeding driver tried to beat a train at a railroad crossing. The car was cut in half and the rear seat passenger was thrown out of the vehicle.
A vehicle entering an interstate highway must yield to the traffic already on the main road. That means matching the speed of the traffic on the main part of the road and looking for an opening large enough that will allow you to enter safely. To do that, you should look for an opening of at least four seconds between vehicles so that there's at least a two second distance between you and the car behind.
Remember that no one has the right of way. The law only determines who should give up the right of way in any given situation. If you aren't sure whether you have room to enter traffic safely, wait!