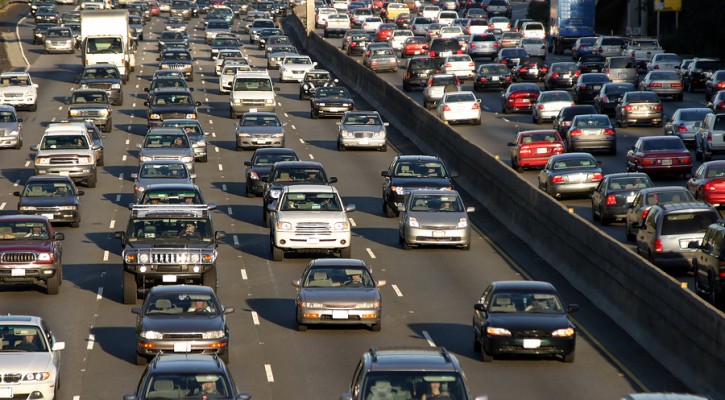 Ask The Traffic School Instructor: Reducing Traffic Jams
September 17, 2014
Question: What can be done to reduce traffic jams?
Answer:  Traffic engineers are always looking for ways to reduce traffic jams but those solutions usually involve adding extra lanes or exits. If you live in a place where these types of road improvements have occurred, you've probably noticed that it didn't take long for the traffic jams to return. It seems like adding extra lanes just draws more traffic but that actually isn't the case.
Believe it or not, even with the same amount of traffic, individual drivers can make a big difference when it comes to reducing traffic jams. To do that, you first have to understand how traffic jams start. It's not really the volume of traffic but the way people drive in those situations that create the traffic jams.
Traffic jams begin with what are known as traffic waves. Generally, a wave starts when a driver nears a slower driver ahead and hits his brakes. Once his brake lights come on, the driver behind hits her brakes and so on and so on and so on…… The driver in the front hasn't been affected by the wave but traffic a quarter mile behind is now coming to a stop. This wave effect has also been compared to putting a kink in a water hose.
Traffic engineers understand this effect and, in some places, are trying to correct it in a way that sounds counter intuitive. In Atlanta and Washington State, traffic engineers are trying to prevent traffic jams through the use of variable speed limits on the interstate. By watching video monitors in a command center, when they see traffic waves start to build, they'll adjust the speed limit via electronic speed limit signs. However, instead of increasing the speed, they'll try to slow down the traffic behind. By slowing traffic behind, in some cases down to 35 mph, they hope that the wave ahead will have time to break up and move on. By allowing the wave time to break up, fewer cars behind will hit the brakes, causing an even longer wave. By slowing traffic, they hope to keep it moving instead of bringing it to a halt. Moving along at 35 mph is better than not moving at all. It's too early to tell if it will work in Atlanta but it seems to be working quite well in Washington.
But we don't have to wait for traffic engineers to solve the problem. Individual drivers can take action to stop traffic waves by simply allowing a longer following distance between them and the cars ahead. Even if traffic enters the lane ahead of you, if you back off slightly by taking your foot off the gas, you'll notice that, while you may be going just a little bit slower, you're still moving. It also has the effect of eliminating traffic waves behind you. If you try this, hopefully, you'll find, just as the driver who created the video below has found, that a single driver can make a big difference when it comes to reducing traffic jams. Driving on the interstate isn't a competition, it's a cooperative effort!