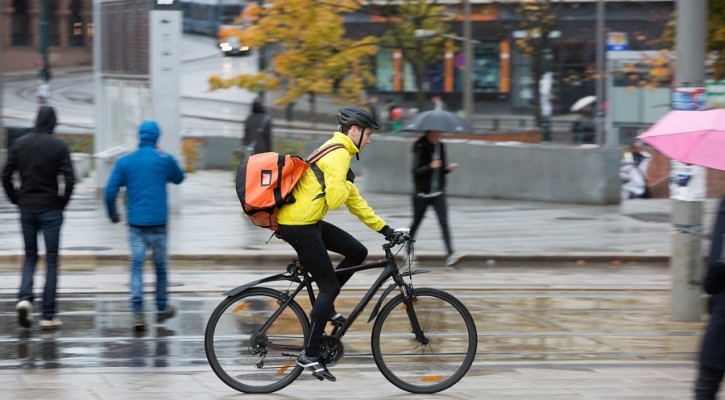 Bicycle Deaths On The Rise
November 6, 2014
Bicycle deaths are on the rise according to a report published by the Governors Highway Safety Association (GHSA). Unlike motor vehicle deaths that increased by only one percent, bicycle deaths increased by 16 percent between 2010 and 2012.
The report also shows some big changes in the patterns and trends of bicycle deaths compared to years past;
Eighty-four percent of the bicycle deaths involved adults aged 20 and over compared to 21 percent in 1975.
Males made up 74 percent of the bicycle deaths.
Sixty-nine percent of bicycle deaths occurred in urban areas compared to 50 percent in 1975.
Commuting by bicycle has increased by 62 percent since 2000.
While bicycle deaths have increased nationwide, 54 percent of the bicycle deaths occurred in just six states; California, Florida, Illinois, New York, Michigan and Texas.
Another disturbing trend is that, unlike alcohol related motor vehicle deaths which have gone down, bicyclists with a relatively high BAC have remained fairly constant.
In order to stop the trend, several things have to happen:
Roads and highways need to include dedicated bicycle lanes.
Motorists need to become more aware that bicycles are considered vehicles and they have a right to use the road. Motorists also need to be on the lookout for bicyclists, especially in urban areas where bicycle commuting is on the rise.
More awareness needs to be given to the protection afforded by bicycle helmets.
More awareness needs to be given to the fact that bicycling under the influence is just as dangerous as driving under the influence.
Read more: Bicyclist Fatalities a Growing Problem for Key Groups