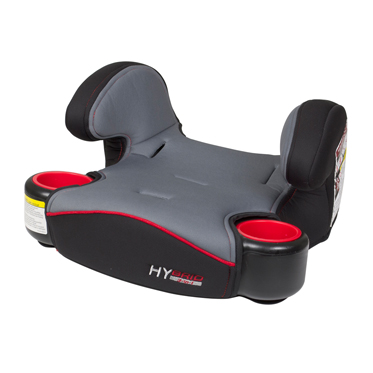 Insurance Institute Lists Best Booster Seats
November 10, 2014
The Insurance Institute for Highway Safety (IIHS) has come out with their list of best booster seats for 2014. To test the booster seats, the IIHS uses a special test dummy that represents the average six year old under a range of conditions that test for proper fit and placement under a range of different seat belt configurations.
When selecting a booster seat for your child, the key item to look for is proper fit and placement of the seat belts. Seat belts aren't really designed for children and can ride up over the soft tissue of the abdomen instead of riding low over the hips. An improperly fitted seat belt could harm the child in a crash. Booster seats are designed to raise the child up so that the seat belt fits properly over the upper thighs and the shoulder harness rests over the center of the shoulder.
In assigning a "best bet" rating to a booster seat, the IIHS has determined that the booster seat will perform well on the typical four to eight year old in a variety of vehicles and seat belt configurations.
In checking with various retailers, the best bet seats range in price anywhere from under $25 to more than $200. For more information on testing procedures, proper fitting and the list of the top rated booster seats, visit: Booster evaluations for 2014
Photo compliments of: babytrend.com