Category Archive: Road Rules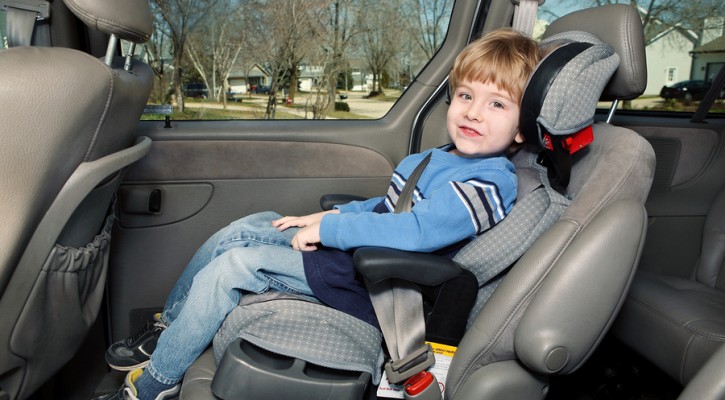 On June 24, 2014, Florida's governor, Rick Scott signed HB 225 into law requiring that all children under the age of 5 are required to be placed in a federally approved car safety seat or booster seat. While the law is better than the old law that allowed children over the age of four to graduate to seat belts, it still doesn't go far enough.
To look at why the legislation isn't enough we have to look at how seat belts work to restrain a body in a crash. If properly worn, low over the hips, a seat belt works in a crash by pushing against the hip bones. The shoulder harness works by pushing against the breast bone and shoulder bone. If the lap belt is worn too high, over the abdomen instead of low on the hips, it can cut through the soft tissue of the abdomen in a violent crash. The problem with children is that their frames are too small and narrow for the lap belt to remain low over the hips and they often ride up over the abdomen, leading to injuries in a crash.
A seat belt is better than nothing at all because the alternative in a crash would be for the child's body to fly forward and crash into the front seat or impact multiple points within the vehicle. In violent crashes, the child's body can be thrown out of the vehicle and strike the road surface so seat belts are always preferable to no protection at all.
The Insurance Institute for Highway Safety (IIHS) has looked at crash data and recommends that children, once they have graduated out of a child protective seat, graduate to booster seats and remain in those booster seats until they are at least 4'9" tall. For the average child, that is anywhere from 9 to 11 years of age. The booster seat works by raising the body so that the seat belt rides low over the hips, providing maximum protection in a crash. Many states have adopted the IIHS recommendations and mandated booster seats for children until they are at least 4'9" or 9 years of age.
Regardless of what the Florida law may say, parents should maximize protection for their children and keep them in booster seats until they reach the 4'9" height. For more information on child protective seats and choosing the right seat for your child, visit the IIHS website at: http://www.iihs.org/iihs/topics/t/child-safety/topicoverview