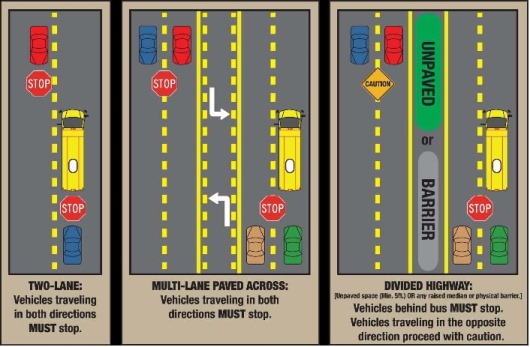 School Buses Returning To Roads Soon
August 7, 2014
School buses will be returning to the roads soon as schools reopen over the next few weeks. That means re-adjusting driving habits to watch for and stop for school buses. It also means being aware of school zone speed limits and, most especially, watching for children who may not be watching for you.
According to the National Highway Transportation Administration (NHTSA), an average of 135 deaths per year have occurred in school transportation crashes. Of those deaths:
Eight percent occurred on school buses or other school transportation related vehicles.
Twenty-one percent were non-occupants (pedestrians, bicyclists, etc.)
Seventy-one percent were occupants of other vehicles involved in the crash.
For school aged children, the greatest danger isn't on the school bus itself but during the period just prior to boarding or just after getting off the school bus. Since 2003, seventy percent of pedestrians were killed by the school bus itself and thirty percent by other vehicles.
Remember the rules for stopping for school buses. On two-lane or multi-lane roadways that aren't separated by a divider, traffic in both directions must stop and wait until the bus driver has withdrawn the stop arm and turned off the red flashing lights. Traffic on the opposite lane of a multi-lane highway divided by a raised concrete barrier or an unpaved median of at least five feet in width do not have to stop for a school bus in the opposite lane.
The problem with drivers not stopping for school buses has grown so severe that many school districts are resorting to cameras that operate while the stop arm is extended. If a driver passes a stopped school bus, a recording is made of the vehicle tag and a very expensive ticket is sent in the mail. In Florida, a conviction for passing a school bus or speeding in a school zone means mandatory traffic school.