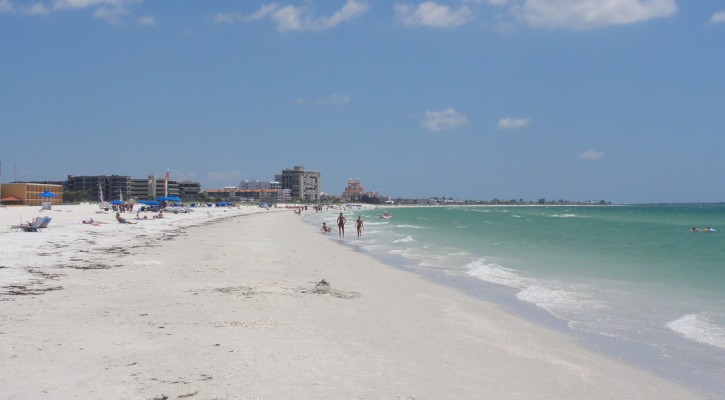 How To Handle A Traffic Ticket In St. Pete Beach Florida
January 5, 2015
St. Pete Beach is a small town with only 2.2 square miles of land area and less than 10,000 permanent residents but, for a small town, it has some major traffic problems. With thousands of tourists flocking to St. Pete Beach every year and only one major road in and out, the town experiences traffic incidents out of proportion to its small size and population.
Driving in St. Pete Beach can be dangerous and, in fact, St. Pete Beach, for its small size, has one of the highest alcohol related crash rates in Pinellas County. Pinellas County, for its small size, has the second highest number of alcohol related crashes in the state after Miami Dade. In 2013, St. Pete Beach experienced 153 traffic crashes involving 284 vehicles. Fortunately, after fatal crashes in both 2011 and 2012, St. Pete Beach didn't experience a fatal crash in 2013.
Unfortunately, for many drivers, stopping dangerous driving habits by issuing a traffic citation is the only effective way to prevent crashes before they happen.
Getting a traffic ticket can be a frustrating experience but you have several options for handling a traffic ticket in Florida:
Admit guilt and pay the fine.
Tickets must be paid to the Pinellas County Clerk of the Court office within thirty days of the date of issuance.
If you admit guilt and pay the fine, points will be assessed against your driving record. The points will remain on your driving record for three years and, if you accumulate too many points within a specified period, it could lead to suspension of your driving license.
In addition to the fines and court costs, you may find that your insurance rates will also increase.
If you are from a state other than Florida, Florida will report the ticket to your state and, if your state is one of the forty-three state members of the Driver's License Compact, the ticket will be treated by your state as if the offense happened in that state.
Go to court and protest the ticket.
You have the right, under Florida law to plead not guilty and protest your ticket. If you feel strongly enough about your innocence, you may want to hire a lawyer to represent you in court.
Keep in mind that the judge could still find you guilty and you will have to pay the fines and court costs in addition to your attorney's fees.
Attend traffic school.
If you are qualified to attend traffic school, the traffic school will offer you several benefits. You will still have to pay the traffic fines but, by attending a traffic school:
No points will be assessed against your driving record.
Florida law prohibits your insurance company from increasing your rates (unless you were at fault in a traffic crash and your insurance company had to pay out as a result).
If you were designated on your Florida driver's license as a "Safe Driver," you'll be able to keep your Safe Driver status.
Pinellas County allows you sixty days from the date you signed your traffic school election form to attend the traffic school and provide proof of attendance.
You may attend an approved Florida traffic school anywhere in the state but you must report proof of completion to the Pinellas County Clerk of the Court. In order to provide proof of completion to the Clerk of the Court you can:
Hand carry the proof of completion certificate to one of the Pinellas County Clerk of the Court locations or;
Mail the original proof of completion certificate (make a copy first to keep with your records) to the Clerk's office via "Certified Mail (Return Receipt)." By using certified mail with a return receipt, once the certificate arrives at the Clerk's office, someone in the Clerk's office will sign for the mail and you will receive a return receipt showing the date that it arrived along with the signed proof of receipt to keep with your records.
For more information on how to handle a traffic ticket and contact information for Pinellas County, visit: Pinellas County Clerk of the Court – Traffic Tickets
For locations of the nearest Pinellas County Clerk of the Court's office visit: https://www.google.com/maps/d/viewer?ll=27.923441,-82.680359&ie=UTF8&msa=0&spn=0.354919,0.727158&z=11&hl=en&mid=z0xVpTtaVLgg.kzqWDh1fOjCU
Image compliments: Inazakira