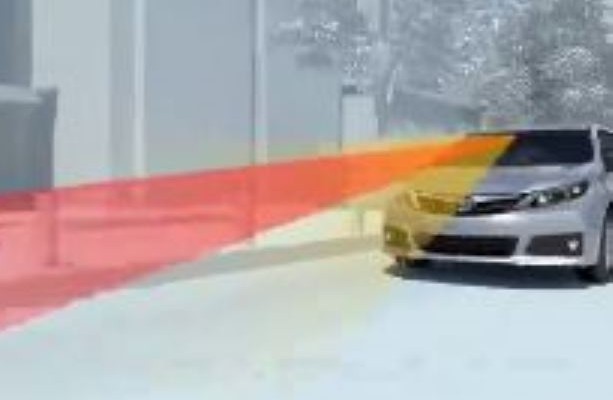 Toyota To Include Collision Avoidance Technology In US Cars
March 31, 2015
Toyota announced yesterday that they will be including collision avoidance technology as a low cost option in US vehicles beginning this year. The new "multi-feature, integrated safety packages" will be offered first in the RAV4 Hybrid SUV and the Lexus fourth-generation RX luxury crossover SUV and will be "introduced across nearly all U.S. Toyota and Lexus models and trim levels, top-to-bottom, by the end of 2017."
Trying to get a jump on the competition while hoping, at the same time, to earn the Insurance Institute for Highway Safety (IIHS) "Top Pick+" safety rating, Toyota will be offering the collision avoidance packages at a sharply reduced rate to US customers. According to the Toyota press release, the "features help address three key areas of accident protection: preventing or mitigating rear collisions, keeping drivers within their lane, and enhancing road safety during night time driving."
The collision avoidance technology will be offered in the form of two packages:  "Toyota Safety Sense C for compact cars and TSS P for mid-sized and premium models will be available as an optional accessory from approximately $300 and $500, respectively." That seems to be a very low price and will likely be offset by savings in the cost of insurance.
For compact cars, the Safety Sense C package will combine a camera and laser radar that will sense the possibility of a collision and warn the driver to slow with both audio and visual signals. If the driver hits the brake, the system will apply additional braking force. If the driver doesn't react, the brakes will be applied to slow the vehicle by 19 mph. If the vehicle is traveling at speeds above 19 mph, it won't stop the car completely but it will lessen the collision forces.
The package also includes a Lane Departure Alert (LDA) that can recognize visible white and yellow lines and alert the driver if the vehicle is departing from the lane. To alert the driver, the system uses both audio and visual alarms along with steering wheel vibration. Some models will also be equipped with Lane Keep Assist (LKA) that will control the power steering and help keep the vehicle within the lane.
Another feature is the Automatic High Beam (AHB) which uses a camera to detect oncoming vehicles and automatically switches the headlights from high to low beam and back again after the vehicle has passed.
On higher end models, the Safety Sense P option will use a camera and millimeter-wave radar for 'enhanced performance." The Safety Sense P option will combine all of the features of the Safety Sense C option along with a pedestrian detection function and Dynamic Cruise Control.
The pedestrian detection function detects pedestrians in addition to other vehicles to warn the driver and applies automatic braking if the driver doesn't react in time.
The Dynamic Cruise Control detects the distance between vehicles and automatically slows the vehicle to maintain a safe following distance.
Toyota warns, wisely, that the collision avoidance technology systems aren't meant to replace the driver and that "drivers should always be responsible for their own safe driving" and always maintain awareness of the driving environment.
Read more: Lexus and Toyota Roll-Out Low-Cost Automated Braking Safety Packages
Image compliments of Toyota USA