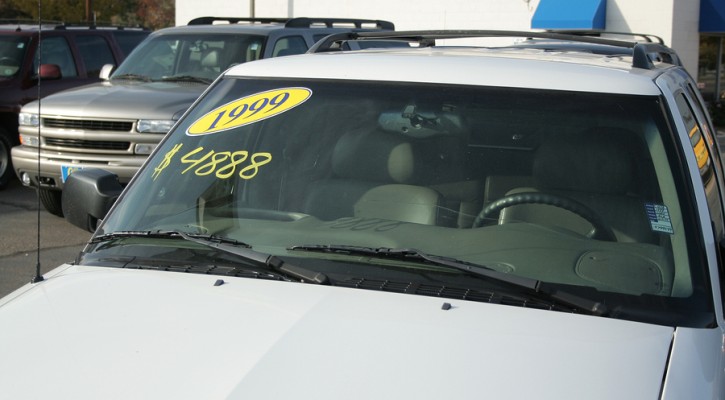 Teens Killed More Often In Older Cars
January 7, 2015
The older cars passed down to teen drivers may not be the best choice when it comes to keeping teens safe on the road. Research by the Insurance Institute for Highway Safety (IIHS), shows that most teens killed in traffic crashes were driving a vehicle that was at least six years old and almost half were driving vehicles that were eleven years old or older.
Using data from the National Highway Traffic Safety Administration's (NHTSA) Fatality Analysis Reporting System (FARS), researchers compared data for teen drivers 15 to 17 years of age and older drivers 35 to 50 years of age who were killed in car crashes during the years 2008 to 2012. Using the vehicle identification number from the vehicles involved, the researchers were able to determine the make, model, and age of the vehicle driven.  The research showed that:
29% of fatally injured teenagers were driving mini or small cars,
82% were driving vehicles at least 6 years old,
48% were driving vehicles at least 11 years old.
Compared with middle-aged drivers, teenagers' vehicles more often were small or mini cars or older vehicles.
Smaller vehicles such as the "minis" or "smart cars" don't perform as well as larger cars when it comes to protecting vehicle occupants in crash tests. Larger cars incorporate features such as crumple zones to lessen the crash forces and protect the vehicle occupant space.
Older cars may not include features such as side impact airbags or electronic stability control (ESC). ESC, which acts to stabilize the vehicle and prevent rollovers in extreme maneuvers, is now required as standard equipment in all cars manufactured after 2011.
The authors stated that some of the older cars did meet the safety criteria but only three percent of the teens studied were driving vehicles with ESC and only twelve percent had side impact airbags compared with fourteen percent of adult drivers. Newer vehicles are incorporating more standard safety features than ever and, in spite of stricter standards imposed by the IIHS, more than twice as many new model vehicles received a safety plus rating in crash tests this year than last.
The data didn't account for teen driving behavior such as speeding or failure to use seat belts. Teen drivers are easily distracted and tend to take more risks on the road. To counteract those driving behaviors, teens should drive larger vehicles with the most safety features available. It may be time for parents to consider, instead of buying a new vehicle and passing the old family clunker down to the teen, that the teen drive the newer vehicle. If parents are considering buying an older model used car for their teen, the IIHS has a list of the safest used vehicles for teens.
Read more: Vehicle choice can exacerbate teen drivers' crash risk