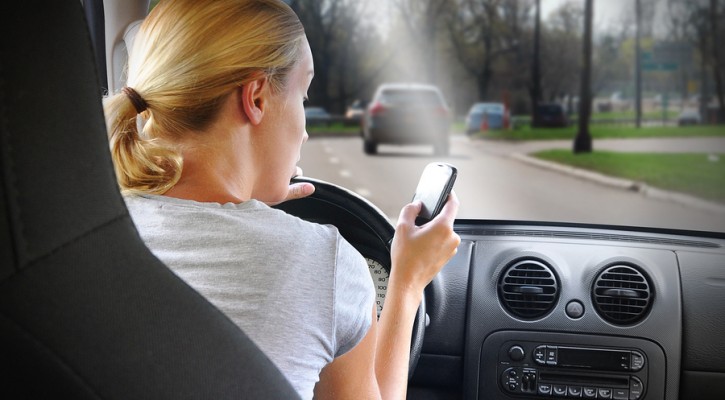 Drivers Abandon One Dangerous Habit For One More Dangerous
November 19, 2014
Drivers are using cell phones less but the even more dangerous habit of texting while driving hasn't changed according to a new study by State Farm Insurance. State Farm has conducted a phone survey of drivers aged 18 and over every year for the past six years and the trends are both encouraging and disturbing at the same time. According to the survey:
There has been a steady reduction in the number of drivers talking on a hand-held cell phone.
The number of people who report texting while driving has remained stable over six years.
According to State Farm, the growth of Smartphones has created new distractions with "a significant increase over six years in drivers using their phones for: accessing the Internet, reading email, responding to email, programming and listening to a navigation system and reading social media."
Another disturbing finding is that ten percent of drivers report that driving in school and construction zones has no impact on their cell phone use.
More drivers report that they are using hands-free devices but a recent study by AAA shows that hands free devices can be even more distracting because the effort required in getting the voice recognition system to recognize commands can frustrate drivers and distract their attention from the road.
Even though most drivers report that they are more likely to talk on a cell phone rather than text, drivers still don't seem to be getting the word that cell phone use is still distracting because paying attention to a cell phone conversation requires concentration and brain power that should be devoted to the road ahead.
For more information, read: DRIVERS ADMIT TO USING THEIR PHONE WHEN BEHIND THE WHEEL – HERE'S WHEN