Category Archive: Uncategorized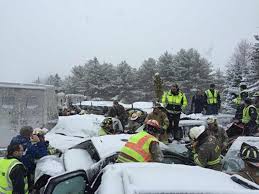 Investigators have determined that most drivers Involved in a 75 car pileup on I-95 near Bangor Maine last week were ignoring the posted, lower speed limit and driving too fast for conditions. As a result of the crash, seventeen people were transported to area hospitals, two in serious condition.
Interstate highways in Maine are equipped with flashing, hazardous weather speed limit signs. When road conditions warrant it, the speed limit can be lowered to a safer posted speed. The signs are also equipped with speed detectors that can record the speed of vehicles on the road. Investigators looking at the recorded data found most drivers were traveling an average of 10 mph above the posted speed of 45 mph. At least one driver was traveling at a speed of 73 mph.
The combination of snowy weather, darkness, and speed led to the biggest multi-vehicle pileup in Maine's  history.
Speed limit signs are posted for ideal conditions. Drivers have a responsibility to adjust their driving speeds when weather or other conditions warrant.
Read more: Speed led to 75-car pileup on I-95, speed limit sign recordings show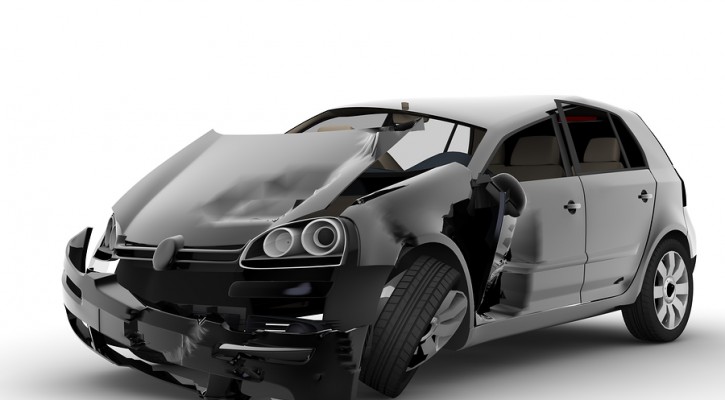 A study, released last week by the Insurance Institute for Highway Safety (IIHS), looked at the death rate for 2011 model year vehicles sold in the US and the data showed a record nine models with zero deaths.
According to the authors, the chances of dying in a vehicle crash have fallen by more than one-third over the past three years. Significant improvements in design safety, including; structural improvements, additional safety features, and "an evolving mix of vehicle types" contributed to the decline in the risk of death. The authors estimated that, had vehicle designs remained the same since 1985, an additional 7,700 people would have died.
Vehicle structural improvements and safety features have improved tremendously over the past few years. The 2011 models sold through the 2012 calendar year had an overall rate of 28 vehicle deaths per million registered vehicles compared to 48 deaths per million registered 2008 vehicles sold through 2009. According to the IIHS, eight years ago there were no vehicles with a zero death rate and now there are nine.
The surprising thing about the vehicles that had zero deaths were that two-thirds of them were SUVs. This is surprising because SUVs had some of the highest death rates ten years ago due to the fact that their high center of gravity made them prone to roll over in a crash. When they did roll over, their weak roofs generally gave way, crushing the vehicle occupants. Structural changes and the addition of electronic stability control (ESC) led to lower death rates, not only in SUVs but throughout the vehicle fleet. According to the authors, the 2011 rollover death rate of 5 per million registered vehicle years is less than one-quarter of that for the 2004 model year. A registered vehicle year is one vehicle registered for one year.
The nine vehicles with zero death rates are:
| | | |
| --- | --- | --- |
| Audi A4 4WD | luxury car | midsize |
| Honda Odyssey | minivan | very large |
| Kia Sorento 2WD | SUV | midsize |
| Lexus RX 350 4WD | luxury SUV | midsize |
| Mercedes-Benz GL-Class 4WD | luxury SUV | large |
| Subaru Legacy 4WD | 4-door car | midsize |
| Toyota Highlander hybrid 4WD | SUV | midsize |
| Toyota Sequoia 4WD | SUV | large |
| Volvo XC90 4WD | luxury SUV | midsize |
Smaller vehicles, especially the "minis" or "smart cars" fared poorly in the study. The car with the highest death rate was the Kia Rio, a minicar, with 149 driver deaths per million registered vehicle years. The Rio, along with the Nissan Versa sedan, and the Hyundai Accent, were the only three cars with more than 100 deaths per per million registered vehicle years. In small and mini cars, there isn't enough vehicle structure to cushion and prevent intrusion into the vehicle occupant space.
To see how your 2011 model fared in the study: visit: Driver death rates by make and model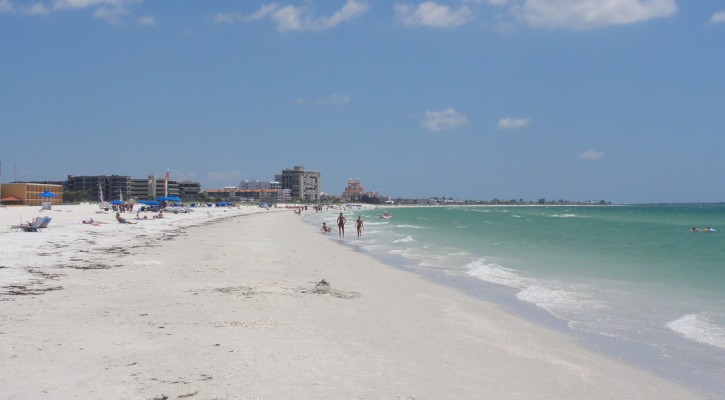 St. Pete Beach is a small town with only 2.2 square miles of land area and less than 10,000 permanent residents but, for a small town, it has some major traffic problems. With thousands of tourists flocking to St. Pete Beach every year and only one major road in and out, the town experiences traffic incidents out of proportion to its small size and population. Continue Reading